Goats graze at Fort Wadsworth and Governors Island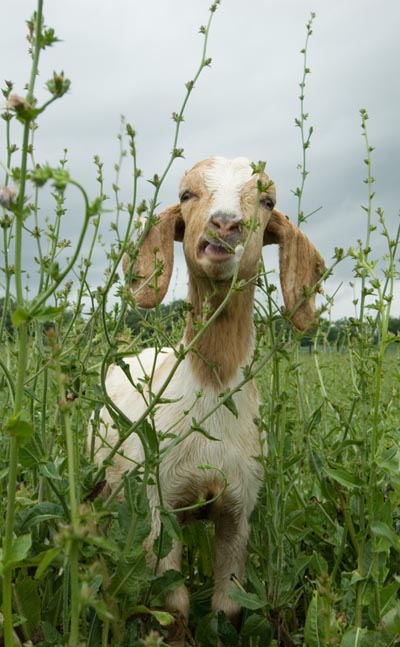 Goats are spending the summer on Governors Island in New York Harbor and Fort Wadsworth on Staten Island as a sustainable resource for park maintenance – eating weeds, trimming trees and grass. Not only do goats graze on invasive plant species, including poison ivy, they can 'recycle' some food scraps from visitors as part of a composting program, which is happening on Governors Island for this first time this summer. Fort Wadsworth has hosted a summer herd of goats since 2007. Not only are these 'living lawnmowers' cost-effective and more sustainable than fossil-fuel burning mowers, they can reach steep inclines difficult for park maintenance workers and mowers.
Freshkills Park will host a goat herd in summer 2012. There is precedent for goat grazing on former landfill sites, previously cited in our blog post on the Norman J. Levy Park and Preserve in the town of Hempstead on Long Island. Stay tuned for more details on the Freshkills Park goats!