Fish Monitoring Seining Program Continues in 2019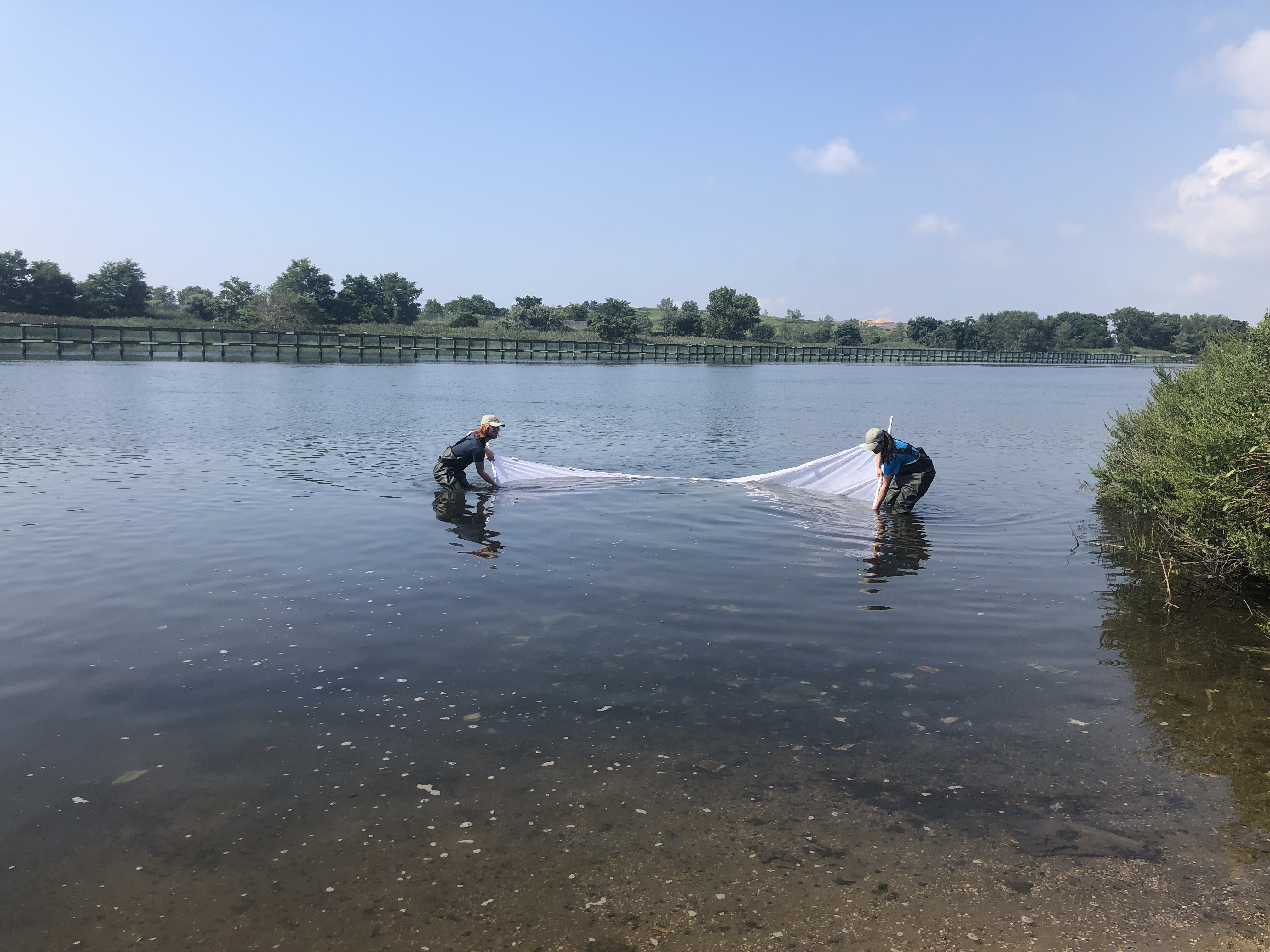 Throughout August, Freshkills Park researchers have been monitoring the diversity of fish species in the park's Main Creek. This research has been ongoing since 2016 as a means of staying up to date on the health and quality of the aquatic ecosystems at the park.
The waterways within the park are tidal, shallow, and protected, and as a result they act as suitable breeding grounds for many of the fish species in the Hudson-Raritan Estuary. For this reason, it is important that the ecosystem remains healthy and diverse so that fish populations can thrive. This research project adds to our understanding of the region's fish species and allows park staff to better figure out how to best conserve this important environment.
Researchers complete fieldwork for this project through seining; during high tides, they don chest waders and walk out into the creek with a long net which they drag horizontally through the water back towards the shore. They then count and record the species names of all of the fishes (and other organisms such as crabs, jellyfish, or shrimp) that they catch. The animals are then released and the process is repeated at least five more times. The highest number of each species that was caught in a single haul is taken as the number to record for that day.
This summer's seining produced successful hauls; along with a number of commonly caught fish species, such as Atlantic silversides, striped killifish, and mummichogs, researchers found other less common species such as naked gobies, a crevalle jack, a bluefish, and even a tiny horseshoe crab. The results this year showed increased diversity of species as compared to last year, a hopeful sign that the ecosystem is ever-improving.