Field Trip: Greenbelt Native Plant Center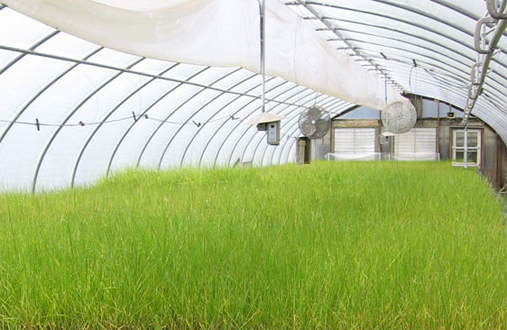 We're taking another field trip!  The afternoon of Friday, June 25th, members of the Freshkills Park development team will be taking a guided tour of the Park Department's Greenbelt Native Plant Center (GNPC) on Staten Island.  And you're invited.
The GNPC is a 13-acre greenhouse, nursery and seed-bank complex specializing in the collection, cultivation and production of native plant material for the use of habitat restoration within New York City. They will also be operating a seven-acre native seed farm and a 750-tree nursery within the North Park section of the Freshkills Park site, as well as advising and contributing to large-scale rehabilitation of the site's habitats.
The GNPC isn't usually open for public tours, but to celebrate National Pollinator Week , Director Ed Toth will be walking us through their facilities and describing their many projects.  If you'd like to attend, please RSVP to doug.elliott@parks.nyc.gov or call (212) 788-8277.  We have public transit directions for folks coming without cars.
Friday, June 25th | 2:30-4pm
3808 Victory Boulevard, Staten Island
FREE