Field R/D Featured in Exhibition and 8th Floor Panel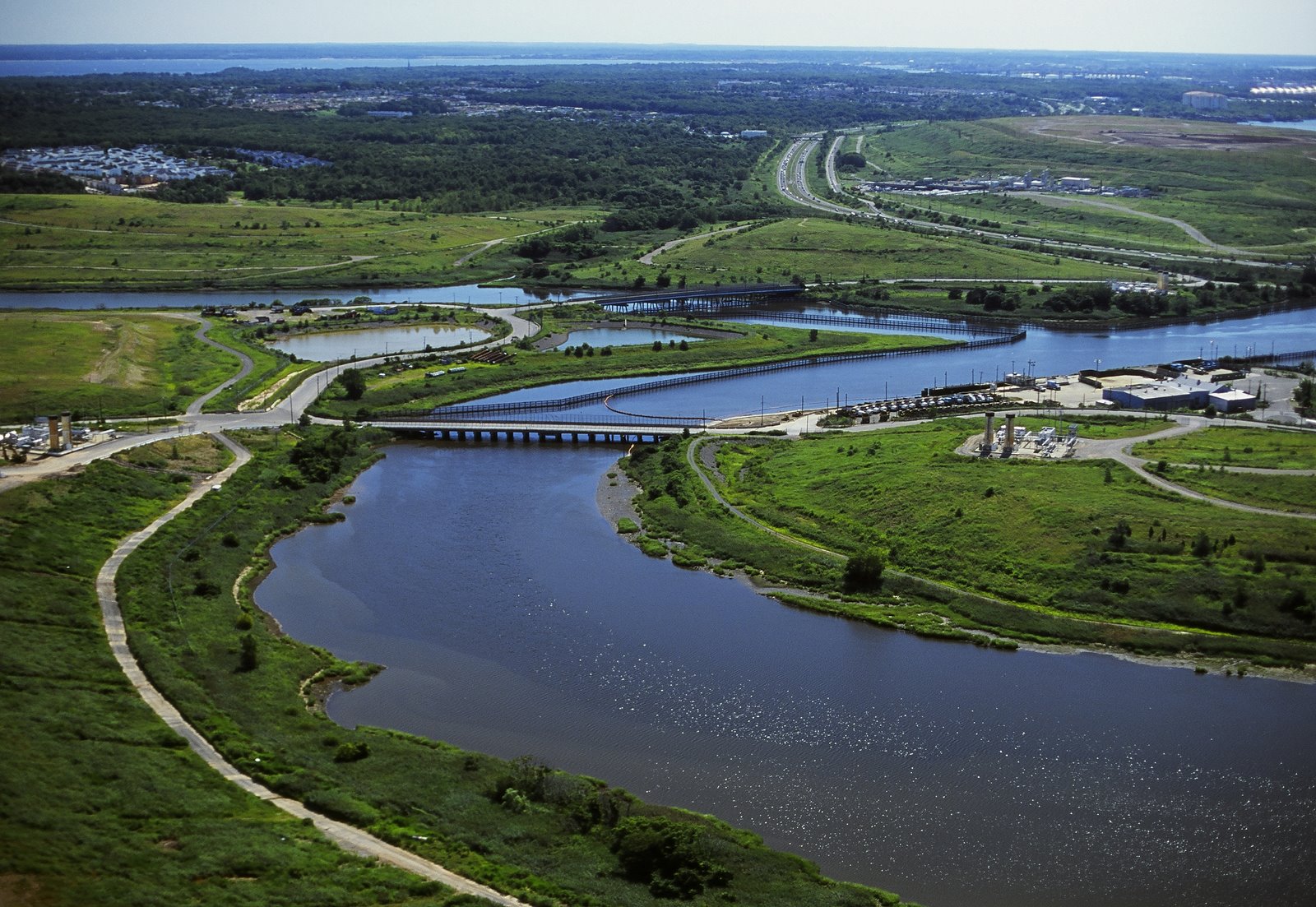 Freshkills Park: Field R/D is a project to develop a visionary, community-responsive residency program for the former NYC landfill. Since April 2017, Field R/D artists have been working on site in flexible, collaborative engagements with the landscape. In January 2018, the project was named one of sixty awardees of the Rubin Foundation's grants toward their Art and Social Justice Initiative. Over the summer, work by several artists has be installed and realized. Now the program and the work of participating artists are being featured in an exhibition at the Freshkills Park Studio + Gallery, as well as a panel at the The Shelley and Donald Rubin Foundation 8th Floor.
Through the residency process, artists followed their own paths, developed research methodologies, and posed questions to a range of actors, from city agencies to scholars, scientists, ecologists, and environmental writers. Faced with the scale and monumentality of the Freshkills landscape and timescale, the artists in the show have produced responses to the landfill's past and the park's present and future by delving into the intertwined legacies of waste, consumerism, environmental blind spots, and possibilities for regeneration.
Programs
Studio + Gallery Opening Reception: "2200 Acres: Field R/D Artists on Regeneration at Freshkills Park"
September 23, 12:00 p.m. – 5:00 p.m.
2240 Richmond Avenue, Staten Island, NY
Register
This exhibition features the work of Billy & Steven Dufala, Mare Liberum, Mary Mattingly, Lize Mogel, Nancy Nowacek, Joe Riley & Audrey Snyder. The works in the exhibition explore themes of mapping, orientation, speculation, and interpretation of this complex and changing site. Organized by Mariel Villeré, Freshkills Park Development Team/NYC Parks and Dylan Gauthier, Field R/D Co-curator, with support from The Freshkills Park Alliance, the NYC Department of Sanitation, the Shelley and Donald Rubin Foundation, and the Hyde & Watson Foundation. Special thanks to Teri Hentze (NYC Parks) and Markley Boyer.
8th Floor Panel: "Waste Time: Breakdown, Decay, and Regeneration at Freshkills Park"
September 26, 6:00 p.m. – 8:30 p.m.
17 W 17th Street, New York, NY
Register
At The 8th Floor, in a panel titled "Waste Time: Breakdown, Decay, and Regeneration at Freshkills Park," Field R/D co-curators Dylan Gauthier and Mariel Villeré will be joined by resident artists to share findings from the first year of this experimental residency program, and reflect on how art, science, and public policy have a hand to play in the future evolution of the Freshkills Park site.
Gallery Open Hours
2240 Richmond Avenue, Staten Island, NY
October 17, 1:00 p.m. – 4:00 p.m.
October 20, 10:00 a.m. – 2:00 p.m.
October 26, 1:00 p.m. – 4:00 p.m.
November 14, 1:00 p.m. – 4:00 p.m.
And by appointment; email freshkillspark@parks.nyc.gov
Artist Bios and Project Descriptions
Billy & Steven Dufala are brothers and multidisciplinary artists whose primary concern is the collaborative creation of new work in a variety of media. Moving freely between disciplines, they create drawings, prints, sculpture, performance, music and design. They live and work in Philadelphia. 2200 Acres: Field R/D Artists on Regeneration at Freshkills Park displays in miniature the Dufala brothers' speculative proposals that reuse artifacts of waste management and reconfigure them for placement in the Freshkills Park landscape.
Mare Liberum is a collective of visual artists, designers, and writers who formed around a shared engagement with New York's waterways in 2007. As part of a mobile, interdisciplinary, and pedagogical practice, the collective has designed and built boats, published broadsides, essays, and books, invented water-related art and educational forums.  For 2200 Acres, the collective is developing plans for a wooden marsh boat to serve as a floating research station for Freshkills Park, the templates of which will be on display at the Studio + Gallery.
Mary Mattingly is an artist based in New York. She recently transformed a military trailer into a public reflection pool and founded Swale, a public floating food forest on a barge. Mattingly is engaged in questions about how art can influence policy and strengthen common spaces. At Freshkills Park Studio + Gallery, Mattingly has designed and built a native pollinator garden as a land sculpture.
Lize Mogel is an interdisciplinary artist and counter-cartographer. Her work intersects with the fields of popular education, cultural production, public policy, and mapping. She creates maps and mappings that produce new understandings of social and political issues.
Nancy Nowacek is an artist, designer, Director for Citizen Bridge, and co-creator of CB Radio. Her artwork creates task-based encounters between bodies, things, and the space around them. She is based in Brooklyn, NY. As part of Field R/D, Nowacek developed Fieldwork, a performance and film that traces an evolving site-specific labor.
Joe Riley & Audrey Snyder have mapped the flows and extents of New York City's waste export network as it operates post-Fresh Kills Landfill's closure. Their work interrogates how these networks keep the alarming amount of waste generated every day out of sight and out of mind. Joe Riley is an artist and sailor. He has participated in the Whitney Independent Study Program (2016-17), Art & Law Program (2018), and was a student organizer for Free Cooper Union. He is a collaborator with the collective Futurefarmers and teaches letterpress printing and metalworking at Cooper Union. Audrey Snyder is an artist and chef. She has toured the U.S. by bicycle on and off railroad tracks, was a chef aboard Doug Aitken's Station to Station journey, and a resident artist on the remote Rabbit Island. Audrey hails from San Francisco, CA and is currently based in Brooklyn, NY.
Curators
Mariel Villeré is a researcher, designer, and Manager for Programs, Arts and Grants at Freshkills Park, a position she has held since January 2014. Her interests in urban conservation/adaptive re-use, public space, community engagement, and theories of collection and display inform her projects.
Dylan Gauthier is a Brooklyn-based artist whose research-based and collaborative practice is centered on experiences of nature, architecture, landscape, and social change in a time of ecological crisis. He is co-curator for Field R/D, founder of the eco-art and boatbuilding collective Mare Liberum (2007), and founder of the Sunview Luncheonette (2012), a center for art, community, and innovation in Greenpoint, Brooklyn.