Fastnet Provides New Space for Drawing Workshops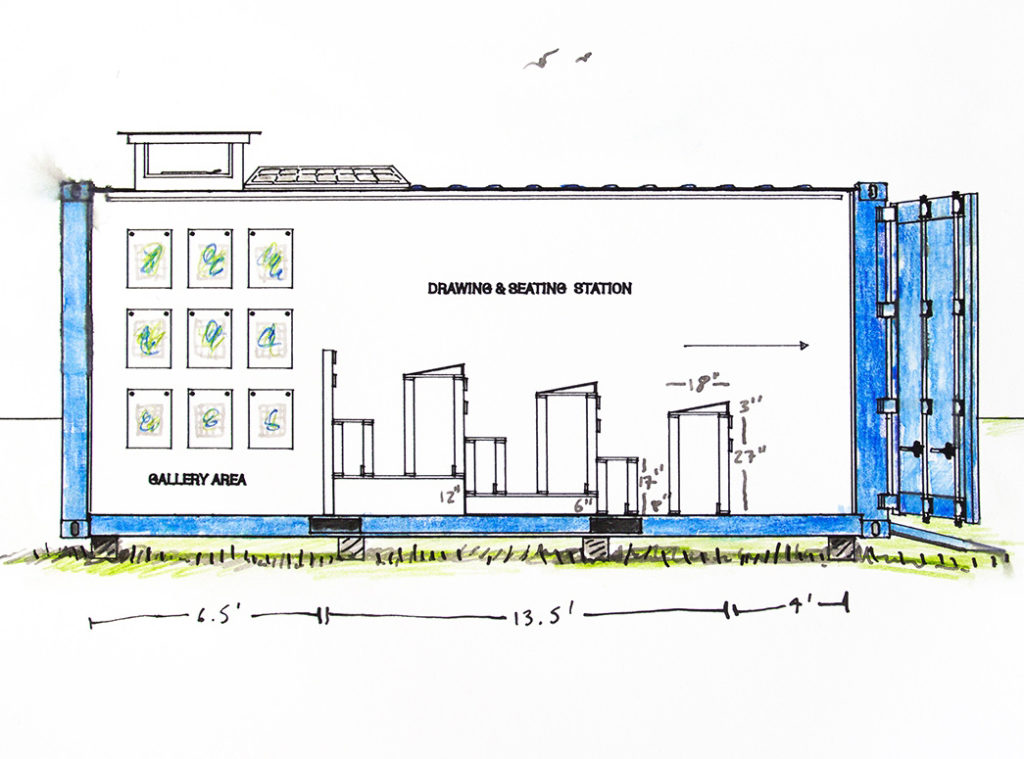 This spring, Freshkills Park will be home to a shipping container converted into a studio and project space. The container, known as Fastnet, will be fitted with desks and chairs to accommodate outdoor observational drawing workshops, primarily for high school students.
This art education project will use the grid as a framing device to draw the landscape. These workshops are designed to create a visual awareness of the landscape through observational drawing and foster an understanding of the consequences our actions have on the environment through discussion.
History of Fastnet
Artist James Powers purchased the shipping container in the fall of 2015 and added a skylight, wood pellet heating and solar electric. Since then it has hosted group art exhibitions, ikebana flower shows, oyster trap building, and a traveling Finnish sauna, to name a few. Powers named Fastnet after an Irish lighthouse off the West Coast of Ireland. The container was parked in Red Hook, Brooklyn for two years. In the fall of 2017 it participated in a show curated by the Brooklyn Rail at Mana Contemporary, Jersey City, and this January it moved to Gowanus. To learn more about Fastnet, visit www.fastnet.nyc.
Participating Artists + Advisors
Aurora Andrews
Peter Brock
Rita Leduc
Winslow Smith
Ben Thorp Brown
For updates on this project, join the mailing list and follow @freshkillspark.
This project is made possible (in part) by a DCA Art Fund Grant from Staten Island Arts, with public funding from the New York City Department of Cultural Affairs; and ConEdison.