Farm City Fair starts this Sunday in Brooklyn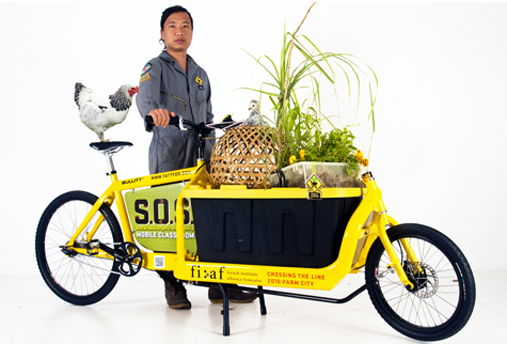 The Farm City Fair is a festival taking place over three weekends at various Brooklyn sites to celebrate and build knowledge about current practices in urban agriculture.  Farmers, artists and urban planners will be on hand to discuss and present rooftop farm projects, urban homesteading, city beekeeping, parking lot agriculture and more.  This Sunday, September 12th, the Freshkills Park team will be sharing a table with the Greenbelt Native Plant Center, which is growing native plant material at its Staten Island nursery for use in revegetating the Freshkills Park site with native plants.
The festival is part of the larger Crossing the Line Festival (September 10-27), focused on the role of artists in effecting social change and put on by the French Institute Alliance Francaise.  Since this is an arts festival, it won't be all tables and talking—there will also be a market with artisanal Brooklyn food products, food tastings by local chefs, live performances by Brooklyn's 12-piece marching band Asphalt Orchestra and the debut of artist Tattfoo Tan's new bike-based S.O.S Mobile Classroom (pictured above), dubbed S.O.S–Sustainable Organic Stewardship.  Subsequent weekends will host film screenings, field trips to Brooklyn farms and a forum discussion with speakers including Sustainable South Bronx founder Majora Carter, Waterpod helmer Mary Mattingly and Parks Commissioner Adrian Benepe.

Starts Sunday, September 12, 2010 | 11am-5pm
The Invisible Dog Gallery
51 Bergen Street, Brooklyn
FREE