Discover New York City's Collection of Public Art
The new NYC Parks Public Art Map & Guide makes it easy to find the vast collection of monuments and temporary public art located throughout the city's parks. Existing outside the closed environment of a museum, public artwork is not separated from the everyday.
Play the part of an explorer for the day and discover the city's collection of public art for yourself. You can do this by following our suggestions below, or by choosing your own path to follow on the map.
This summer's roster of temporary public art offers fresh perspectives, ones that are open to chance, play, and experimentation. From the exciting collection on display, we've chosen four to see. Each art work selected is housed temporarily at a park site that has been reclaimed and remade, sharing in Freshkills Park's own story of transformation from landfill to park.
The High Line, Manhattan
The 1.45 mile long elevated promenade was once a disused section of the New York Central Railroad. After community advocacy, the industrial site was reclaimed as open space for the public.
See: Various artists, Wanderlust
Eleven artists interpret the themes of wandering and walking in the group exhibition Wanderlust. Drawing inspiration from the unique site of the Highline, whose own method of exploration, walking, is the very movement in question, each artist investigates everyday motions through an urban landscape.
On view through March 2017. This exhibition is presented by Friends of the Highline.
Hunter's Point South Park, Queens
The newly developed waterfront park in Long Island City was once an abandoned site of post-industrial waste.
See: Mika Tajimi's Meridian (Gold)
In Tajimi's Meridian (Gold), illuminated water vapor shifts color from magenta to cyan according to shifts in real-time prices of gold. Sit on the communal seating area and meditate on the futility of earthly possessions, transient like the water vapor that rises and disappears.
On view through September 25. Commissioned by SculptureCenter, New York.
Socrates Sculpture Park, Queens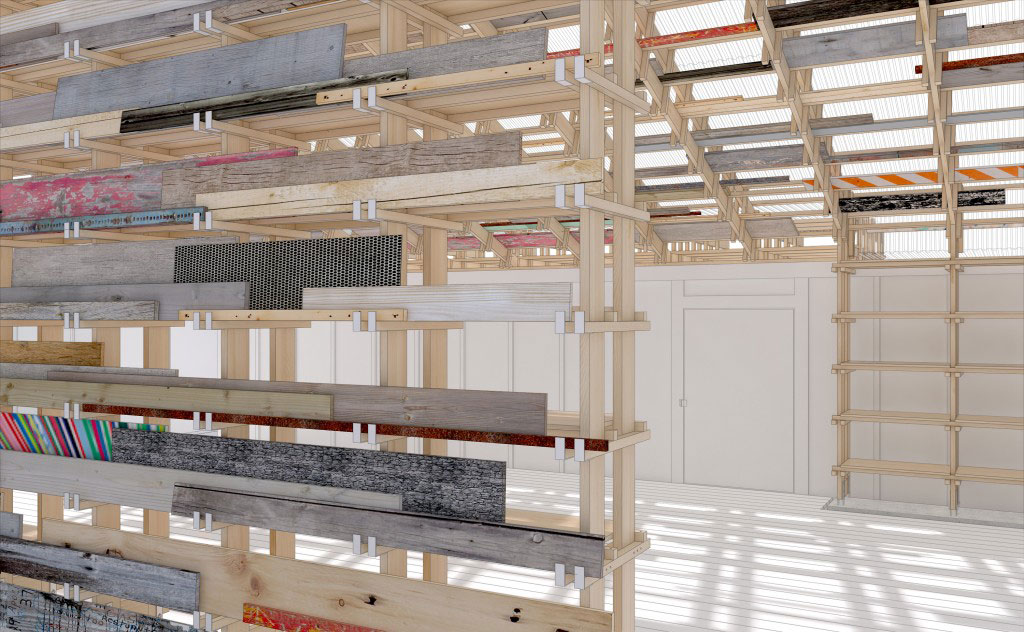 The waterfront park in Long Island City has been transformed from an abandoned landfill after the activism of artists and community members. Socrates Sculpture Park is now an outdoor exhibition space and studio.
See: Hou de Souza's FOLLY: Sticks
Sticks is the winning proposal for the annual juried competition FOLLY. In previous years, the competition sought designers and architects to design a non-utilitarian temporary structure. This year's competition was a break in the previous guidelines, asking instead for teams to design a functional structure. The winning design by architecture firm Hou de Souza is a community space, educational studio, and architectural intervention in the space of the park, built from reclaimed materials found on-site.
On view through December 31, 2016. Exhibition presented by Socrates Sculpture Park and The Architectural League of New York.
Flushing Meadows Corona Park, Queens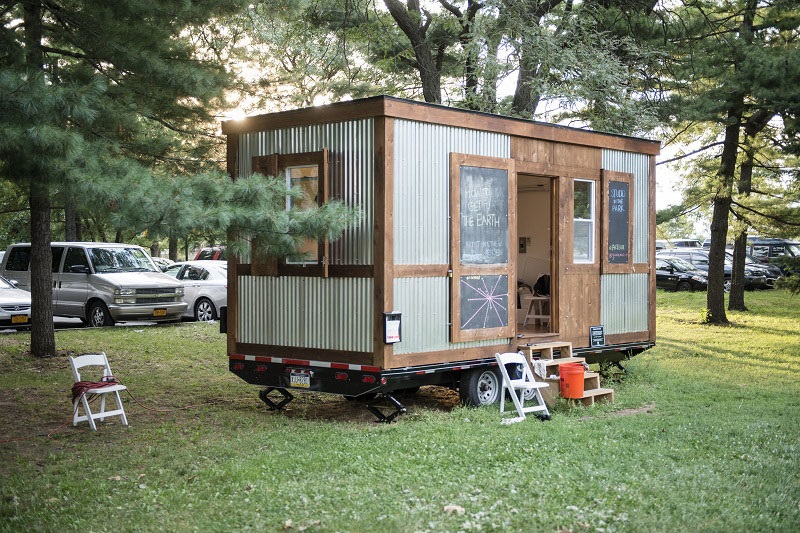 Known for hosting two world's fairs in the twentieth century, Flushing Meadows Corona Park was once infamously called the "valley of ashes" by F. Scott Fitzgerald when it was the site of industrial activity and dumping.
See: ArtBuilt, Studio in the Park: Chance Ecologies: Flushing River
As part of the Studio in the Park program at the Queens Museum, curators Catherine Grau and Nathan Kensinger are completing a six-week residency that will explore Flushing River. Grau and Kensinger are joined at their on-site mobile studio by artists from Chance Ecology. Visit the mobile studio's open hours, take part in their community programming such as canoe explorations and guided walks, and transverse the terrain of art and ecology, science and history explored in the residency.
On view through August 15. Exhibition presented by ArtBuilt and the Queens Museum
For hours and programming at the mobile studio, visit queensmuseum.org/events.
Written by Savannah Lust, Freshkills Park Development Intern.