Call for T-Shirt Designs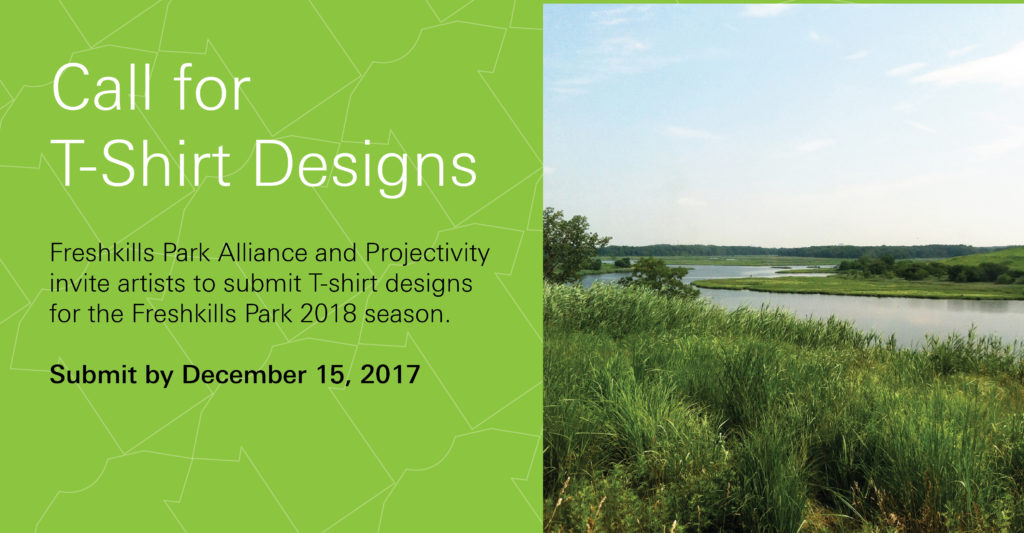 Freshkills Park and Projectivity are looking for new t-shirt designs for the Freshkills Park 2018 season! Ideal designs reflect the following themes:
Reclaiming
Reinterpreting
Reimagining
& Recycling the land
The selected image will be screenprinted on a white short sleeve tee. The winning artist will be announced at the beginning of 2018 and will work with Freshkills Park to finalize the image for T-shirt printing standards. In consideration for the selected design, the winning artist will receive a $200 prize and one Freshkills Park T-shirt. See contest rules and contact projectivityinfo@gmail.com with your questions.
The deadline was December 15, 2017, the winner will be announced in the beginning of 2018, and shirts will be available for the Spring 2018 park season.