Biking Through The Ages Playlist
A virtual ride down memory lane!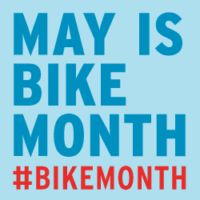 It's National Bike Month and even if we are on lockdown, biking is a great way to enjoy outdoor time, get some exercise and lift our spirits.  If you want to get a little more competitive, join the National Bike Challenge and log your miles at https://www.lovetoride.net/usa.
At Freshkills Park, we are virtually celebrating National Bike Month and its goals of promoting the health and environmental benefits of bicycles. For a number of years now we have actively championed biking at the Park.  During Discovery Days we offer free bike rentals and encourage biking on the beautiful roadway around East Park – it's a fantastic four mile loop with views of the grasslands and iconic stormwater features.
Also in the Park, we host Transportation Alternative's annual Tour de Staten Island, which includes the East Park loop in both the 35 and 50 mile rides through Staten Island.
On the eastern edge of the Park, along Richmond Avenue, is the Freshkills Park New Springville Greenway.  The Greenway transformed a degraded edge of Richmond Avenue into a two mile active cycling and pedestrian space that runs along tidal wetlands and palustrine woodland forests.  Take a ride and remember, take safety precautions, socially distance and wear a helmet.
New and veteran biking enthusiasts know the benefits of bike riding. To celebrate National Bike Month, we compiled a "Biking through the Ages" FreshFlicks playlist, starring characters (and cartoons) learning how to ride a bike at all ages. These characters and their accomplishments remind us there is never a right way or a right time to learn to ride a bike.
D.W.- Learned to ride as a child
Arthur Season 1 Episode 19 (1997)
D.W. wants to learn how to ride a 2-wheeler to keep up with the kids who are training for a local charity bikeathon. She is determined to prove the local bullies wrong by becoming a master biker. When D.W. asks for lessons, her older brother, Arthur, is tasked with teaching her. Arthur and friends, the best riders around, offer some of their personal tips and tricks. D.W. uses this advice, her helmet, and a lot of band-aids to get the hang of it. D.W. rides in the race and takes a step toward adulthood.
Alexis Rose: Learned to ride in her 20's
Schitt's Creek Season 2 Episode 4 (2016)
Alexis's boyfriend surprises her with a bike and the offer of riding lessons. Initially defensive, Alexis said she never had an opportunity to learn. Her boyfriend convinces her that it's not too late and attempts to teach her the way his father taught him.  He begins by focusing on balance. Alexis gets frustrated with the teaching method and seeks advice from her friend. Her friend's lessons work and Alexis goes on to help her brother learn to ride.
Phoebe Buffay: Learned to ride in her 30's
Friends Season 7 Episode 9 (2000)
After buying Phoebe the bike she always wanted but could not afford, her friends learn she does not know how to ride.  She commits to learning so she can enjoy the gift and face her fears of getting hurt. Ross tries to teach Phoebe in a playground full of families. His approach backfires when he lets go after promising not to. Phoebe panics, and feeling betrayed, storms off. Phoebe eventually embraces training wheels and a helmet while she continues to practice, because it is never too late to learn and there is no shame when it comes to safety.
Frasier Crane: Learned to ride in his 40's
Frasier Season 10 Episode 16 (2003)
Fueled by some workplace rivalry, Frasier is pressured to enter a charity bikeathon.  The bikeathon is only three days away but despite many bike-related hospital visits growing up, he is determined to learn to ride. Frasier teams up with his brother, who was a partner in many of those bike-related hospital visits.  They learn together by sneaking out to practice at night making sure to wear helmets, knee and elbow pads.  It isn't until his brother's wife learns of their situation and provides coaching, that the brothers make any progress. Frasier achieves a personal victory when, with a smile on his face, he finishes the race hours after the event is over.
Explore cycling from home!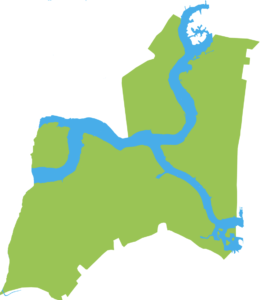 If you weren't already a biking enthusiast, you may be after watching this playlist. There are also plenty of ways to celebrate National Bike Month from home. Try out some bicycle games, explore films and books where bicycles steal the scene, and check in on Wednesday for Biking Bingo.
Share your story, thoughts, reactions about bicycling on social media using #bikesunite  #freshkillsupstream.