From Behind the Mounds: Schmul Park Weed Warriors!
One bright and sunny Saturday last month, volunteers from various parts of Staten Island, Brooklyn, and Manhattan came together to weed, rake, and restore plantings around Freshkills Park's own Schmul Park in the Travis neighborhood.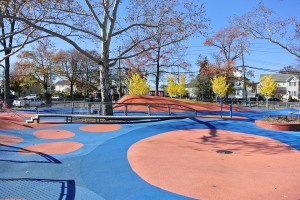 Schmul Park was once an unimproved cement lot and scuffy playground on Freshkills Park's northwest side. Now home to handball and basketball courts, a baseball field, a pristine comfort station, and a colorful and newly remodeled playground, it's not a bad spot to spend a morning volunteering!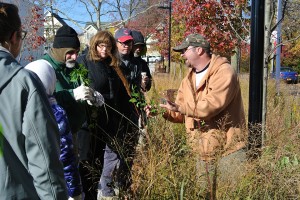 The day started with a presentation by two NYC Parks gardeners, who explained which plants were invasive and needed to be removed, and which were native plantings that should be left to grow and thrive. They explained that invasive species such as mugwort, clover, and dandelions don't have natural checks to manage their expanding population, and can often overtake landscapes, hindering the growth of plants and creatures that make a home there. Volunteers at the park were given invasive species guides to help recognize which plant species were to be removed.
A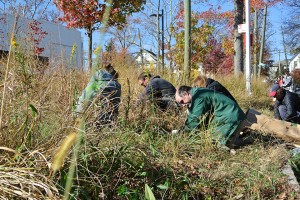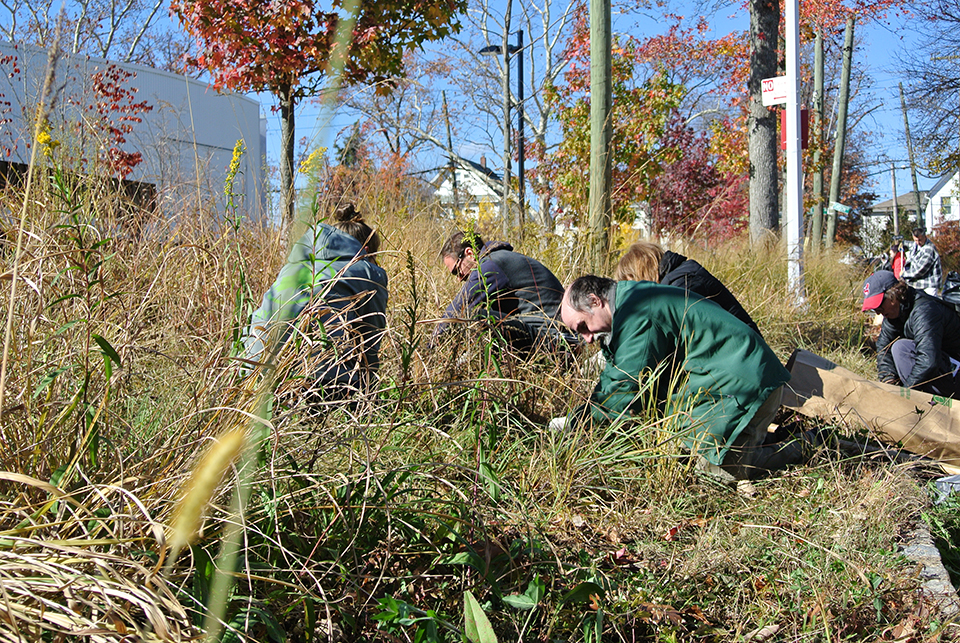 fter 2 hours of intense weeding and raking-up leaves and trash around Schmul Park, we had at least 15 bags of refuse collected and beautiful, healthy beds left behind to show for our work. And after all of our tools and gloves were put away, we took some time to enjoy some snacks and talk about future plans and opportunities for volunteering at the park.
Although the entire park is not yet open to the public, the Freshkills Park office facilitates a variety of unique and entertaining programs for the public. As programming expands, the need for volunteers also expands, and our team is excited to harness New Yorkers' energy and enthusiasm to help make park events and programs a success! 2015 will see increased opportunities for park restoration days and other outdoor events for recreation, learning, and leisure- we look forward to getting our volunteers involved!
If you have an interest in learning more about volunteering at Freshkills Park, you can go to our volunteer page, or email fkpvolunteers@parks.nyc.gov with questions.