From Behind the Mounds: Bald Eagle Spotted at North Mound
Freshkills Park has already seen a vigorous return of wildlife. White-tailed deer roam the grasslands, turtles nest in the salt marsh, osprey swoop over Main Creek, and muskrats leave tracks through the wetland. Now Freshkills Park can add another species to the list: bald eagle. Perched atop a tree in North Mound, this powerful predator allowed itself to be extensively admired and photographed on Tuesday October 28, before flying off.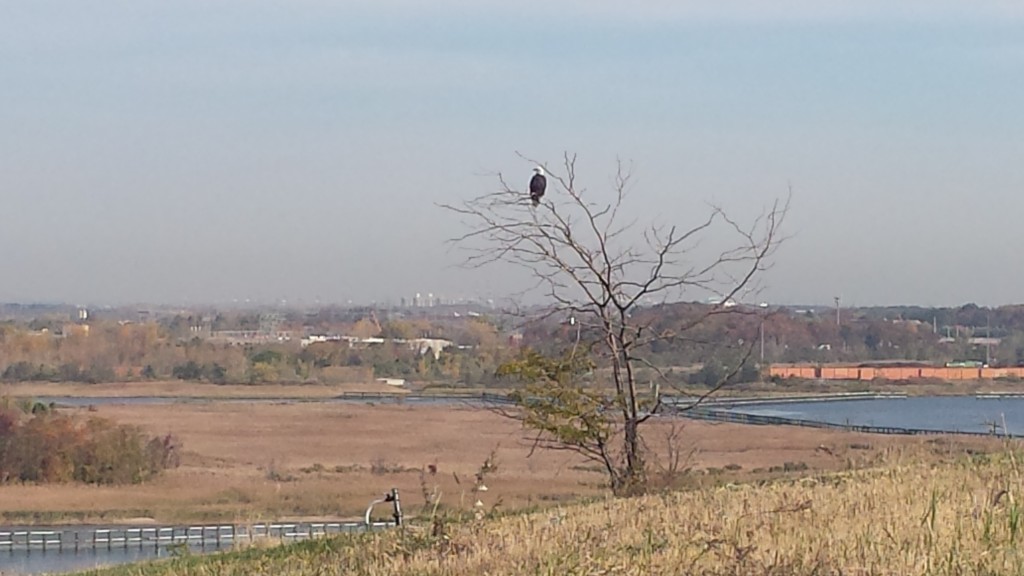 Bald eagles were once a common sight throughout New York State. However, by 1976 there was only one pair of breeding bald eagles found in all of New York. Luckily, bald eagles are making a comeback. A ban on DDT and a reintroduction program in the 70s and 80s established more nesting pairs by reintroducing eagles from Alaska. Now, approximately 250 bald eagles winter in the lower Hudson Valley, making occasional forays into New York City waters to fish. Each year, about 10% more young eagles in New York fledge than the year before.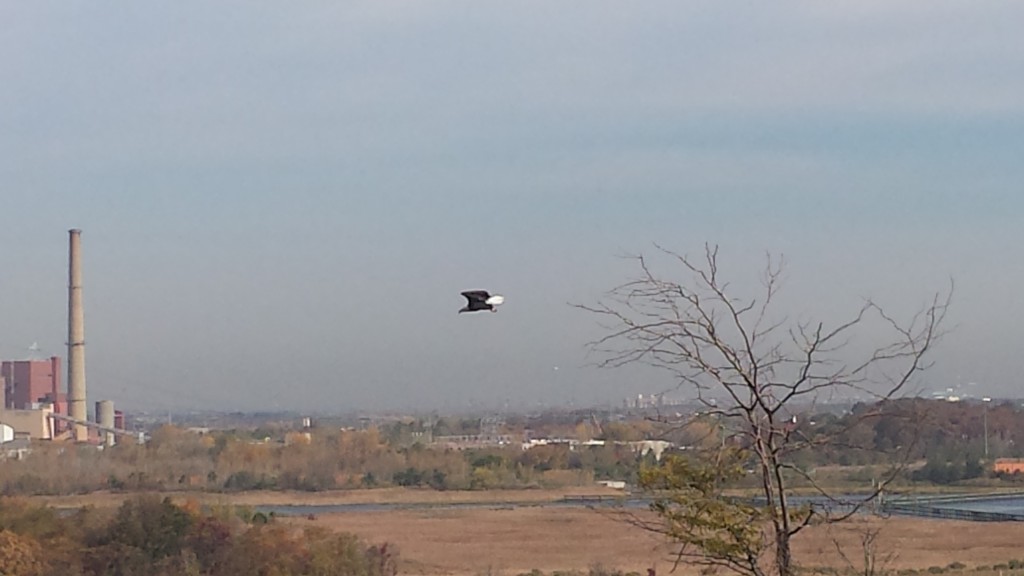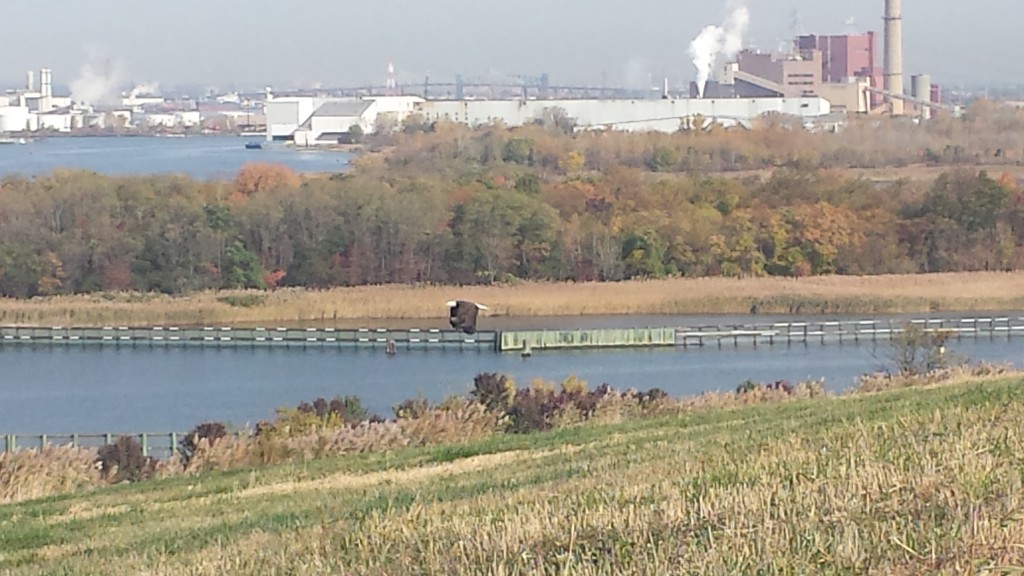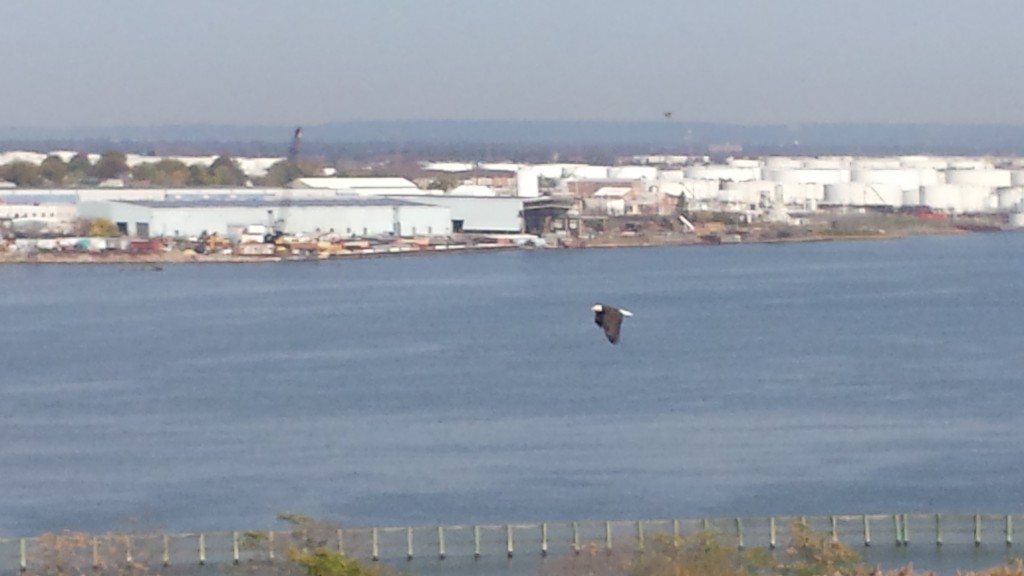 Hopefully, bald eagles will become a more common sight in New York City in the next decades, allowing more New Yorkers to appreciate this majestic bird in their home turf, and even in Freshkills Park.
Photos courtesy of Tim Jackson, DSNY.