"Image/Conduit" Opening Reception
On View at the Freshkills Park Studio + Gallery
2240 Richmond Avenue, Staten Island, NY
June 16 – September 9, 2018
Artist Bill Jenkins describes the sensation of exploring Freshkills Park as "being inside an image." This is a unique, perhaps disorienting place to find oneself because images, such as those on a television or in a photograph, are flat; we can only visually enter them, not physically explore them. A quality that Freshkills Park shares with images, though, is compression. An era of granular remnants of life lived in New York City have been compacted beneath a new and final top layer that physically seals off the material past. In an effort to comprehend his own experiences of roaming around the Park, Jenkins devised a method of making video images on site, in the grasses and rainwater runoff, which reenacts the action of compression of physical matter at Freshkills Park into two dimensions.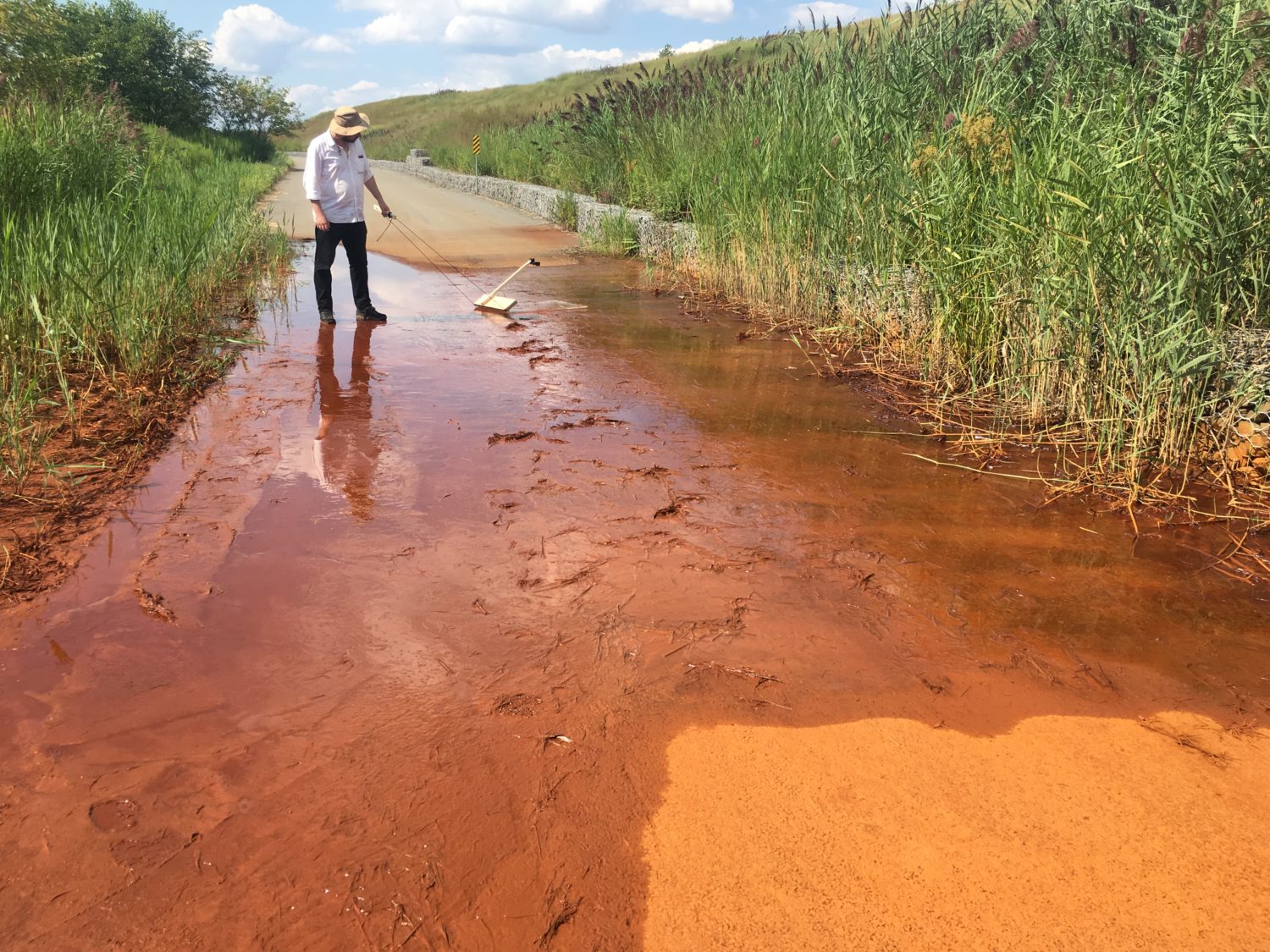 The "Image/Conduit" installation pairs the resultant videos, titled Scans, with sculptures from Jenkins' Conduit series, which represent fragments of the systems that regulate the interaction between outdoor and indoor environments, whether through climate control or waste management. Through these sculptural pipeline fragments, Jenkins again attempts to metaphorically interpret the Park as an image and a narrative of infrastructure intertwined with a landscape.
This installation is presented with support from the Hyde & Watson Foundation. Special thanks to Teri Hentze (NYC Parks) and to Kristin Lucas and Joe Mackay for technical support.
This is the second exhibition in the new Freshkills Park Studio + Gallery. The space will be open on select days for programs and viewing hours.
Directions to Freshkills Studio + Gallery

Driving from Verrazano Bridge:
Take exit 10 off of 278 – W
Merge onto Gannon Ave N.
Turn Left at Victory Blvd. (first left)
Turn Left on Richmond Ave.
Take a slight right on Draper Pl.
Freshkills Park Studio + Gallery is ahead on the right
Via public Transit from St. George
Via S44 Bus
Take S44 toward SI Mall and Yukon Avenue
Exit at Richmond Ave/ Travis Avenue
Freshkills Park Studio + Gallery is ahead on the left
Via S40 to S59 Bus
Take S40 toward Goethals Road via Richmond Terrace
Exit at Richmond Terrace and Park Avenue
Cross street and board the S59 bus toward Tottenville at the Richmond Terrace/Park Avenue stop
Exit at Richmond Avenue / Travis Avenu
Freshkills Park Studio + Gallery is ahead on the left