Mark Murphy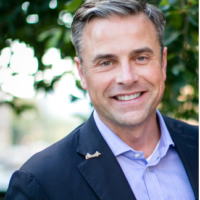 Mark Murphy is the Administrator of Freshkills Park and the President of the Freshkills Park Alliance. A fourth generation Staten Islander, Mark Murphy brings years of both public service and private sector experience to the Freshkills Park Alliance. He promotes a culture of team work, equity, inclusion and effective leadership. 
Mark grew up in the West Brighton neighborhood of Staten Island. He attended Xavier High School and the Catholic University of America. After which, Mark worked as a legislative staff member on Capitol Hill, before joining the Wall Street firm Merrill Lynch. Mark pursued professional opportunities in finance, real estate and media on the west coast. During this time, he was appointed vice president of the prestigious real estate development and land master planning firm The Irvine Company. 
Mark took these successes and built a real estate advisory and brokerage business in Staten Island and the metro New York area. Mark has helped countless families make one of the most important decisions in their life, buying and selling their homes, and has advised corporate clients on sophisticated lease and purchase transactions, navigating the complex zoning and code restrictions in the city of New York.  Mark holds a NYS Real Estate Broker license and a NYCDCA contractor's license. 
Additionally, Mark volunteers and supports Camp Good Grief of Staten Island, a camp for children who have lost a loved one, ensuring children will never be alone in their grief and loss.  This is a group especially close to Mark, and his wife Jessica, who lost her brother on 9/11. 
Mark is committed to our environment and open spaces, and to Staten Island and its community, and strives in his work to ensure Staten Island is cleaner, greener, safer and stronger. 
Mark and his wife Jessica Schoenholtz, live and raise their family in West Brighton, Staten Island.