Eloise Hirsh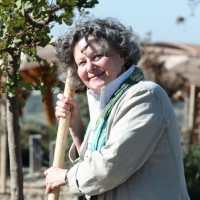 Eloise Hirsh is the former Administrator of Freshkills Park and the first President of the Freshkills Park Alliance. At 2,200 acres, the Freshkills Park project is one of the most ambitious public works projects in the City's history. The transformation of what was the City's biggest landfill for 50 years, into a productive, vital, beautiful destination open to all is a powerful symbol of renewal with challenges and opportunities on an unprecedented scale.
Eloise Hirsh has an extensive career in public and non profit sector management. She spent 18 years in Pittsburgh, where she was Mayor Tom Murphy's Director of City Planning during his first two terms, Director of the Mayor's Commission on Public Education, and, as firm principal of the consulting firm Iron Hill Associates, led projects on open space preservation and development, transportation issues, affordable housing and child and family welfare.
Before relocating to Pittsburgh in 1988, Eloise spent 20 years in New York City government where her responsibilities ranged from infrastructure and park management as First Deputy Commissioner of New York City's Department of Parks and Recreation, to labor relations and productivity improvement as Director of New York City's first Labor Management Productivity Committee.
She has been on the faculty of the Heinz School for Public Policy at Carnegie Mellon, the Graduate School of Public and International Affairs at the University of Pittsburgh, New York University's Wagner School of Public Service.