Two new green networks in NYC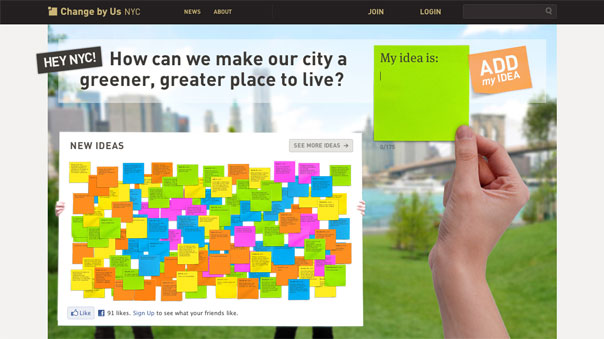 Two new green networks have recently launched that are making participation in sustainability in New York City easier and more accessible.
Change by Us, a website run the Office of the Mayor, allows New Yorkers to post a sticky with an idea for how to make the city "a greener, greater place to live" and has space for people to post information about their projects on the site.  They also have a blog that is a great resource for sustainability-related grants.
The City Atlas, a new NYC sustainability guide developed by CUNY Institute for Sustainable Cities, provides New Yorkers with a way to keep track of various events, ideas, and actions related to sustainability going on in the city.  A daily calendar provides the most up-to-date information on sustainability-related events, talks, and classes and their weekly publication, Atlas Beat, highlights all of the best events going on each week. The City Atlas also has articles about a range of current New York City sustainability issues.