Styrofoam Ban Marks New Path in Sustainable Waste Management
A bill was recently passed to ban Polystyrene Foam (also known as Styrofoam) in New York City's food service, joining cities like Portland, Oregon; San Francisco; Seattle; and Amherst, Massachusetts. Most recycling programs, including New York City's, do not accept Foam Plastics for recycling because the material necessitates separate processing and must be kept exceptionally clean. Furthermore, when it is mistakenly put into the recycling or organics stream, it renders that stream contaminated and the entire stream therefore ends up in the landfill, at a higher cost to taxpayers. The bill reinforces public understanding of Styrofoam as damaging to the environment, and the expense associated with its disposal. Taxpayers end up paying to have their Styrofoam dumped in landfills or worse, our water supply, and both fates threaten our environment and our health.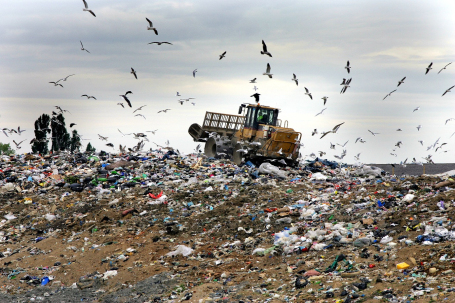 The bill to ban Styrofoam is a call to New York City residents to take responsibility for their waste. By way of eliminating non-recyclables from the city's food service, consumers are more directly confronted with their waste when prompted to separate recycling from garbage destined for the landfill. If New York City residents collectively made a conscious effort to minimize waste on an individual level, our landfills would diminish and our water would be cleaner, positively affecting our parks and their cleanliness. Styrofoam constitutes 0.5% of the weight of all waste and 0.64% of household hazardous waste, as defined by the Bureau of Waste Prevention, Reuse and Recycling of the NYC Department of Sanitation. Although small in mass and volume, Styrofoam takes over one million years to decompose and the decision to ban the packaging product is a strong step in the direction of a more sustainable future of waste disposal and recycling. As the largest economy and market in North America, New York City sets a precedent in ceasing and banning the production and sale of consumer goods and packaging that is not recyclable.