Sanitation Anthropologist interviewed in The Believer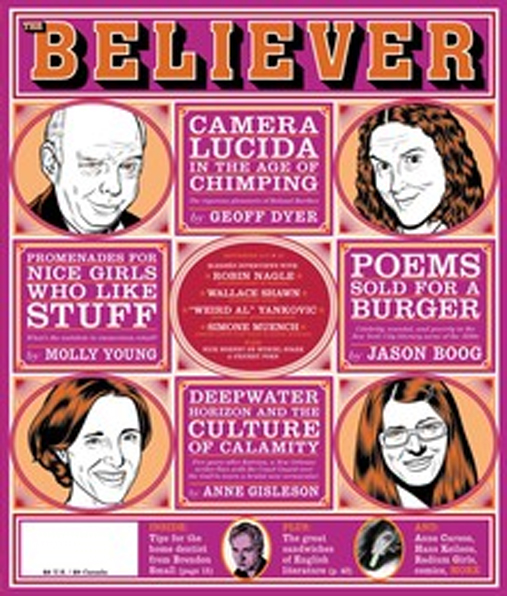 NYC Department of Sanitation Anthropologist-in-Residence Robin Nagle is featured on the cover of the current issue of The Believer (along with Wallace Shawn and "Weird Al" Yankovic!).  The issue's in-depth interview with Dr. Nagle is terrific, covering the 'cognitive problem' of garbage, the outlook and perception of Sanitation workers and the role of the anthropologist or archeologist in the study of waste and waste management.
"Garbage is generally overlooked because we create so much of it so casually and so constantly that it's a little bit like paying attention to, I don't know, to your spit, or something else you just don't think about. You—we—get to take it for granted that, yeah, we're going to create it, and, yeah, somebody's going to take care of it, take it away.

….The goal of a scholar is to reveal things that otherwise might never be seen or studied or considered or understood or debated…. If I can help illuminate some facet of us as a species that makes culture, as a species that tells stories, as a species that plays in ways that connect us to each other, then I've done my job. My entry point is through things we decide are no longer worth keeping."
And we learn a new word, too: mongo.