Peter Harnik on innovative urban park development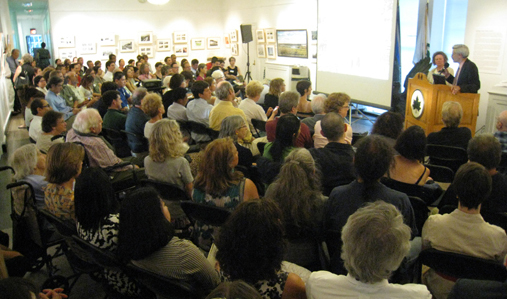 Such a huge crowd came out to hear Peter Harnik speak in our Freshkills Park Talks/Uncommon Ground joint lecture last week!  We're grateful to the many attendees, and to Peter, who made the trek up from Washington, D.C. and gave an interesting overview of projects happening nationwide to turn existing spaces within our cities into public parks.  After opening remarks by Parks & Recreation Commissioner Adrian Benepe—who also spoke about the fantastic "Before They Were Parks" exhibit currently mounted in the Arsenal Gallery (and made a dig about blogging which we will let roll of our backs)—Freshkills Park Administrator Eloise Hirsh introduced Peter, who read selections from his new book, "Urban Green," and then reviewed 14 ways for 'built-out' cities to add parkland to their existing portfolios.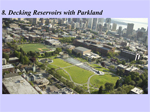 Peter's slideshow is available for download as a PDF (4MB).  You can stream the entire audio of the talk, below, as you page through the slides, or download it directly as an MP3 (63 minutes, 58MB).