LA Ranger Troca Brings Nature to Urban Spaces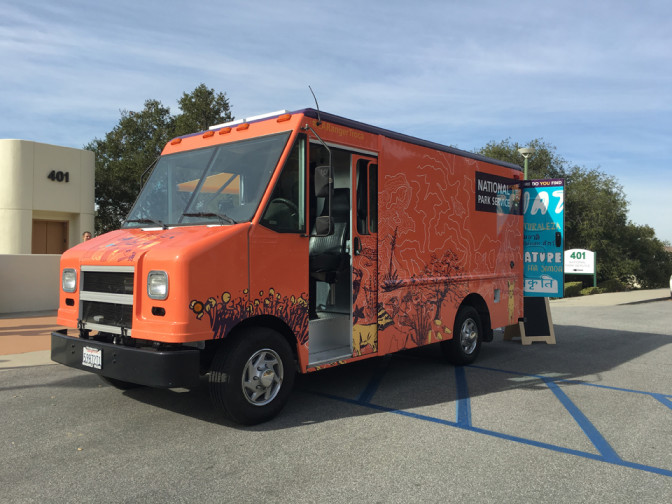 As the National Park Service celebrates its centennial, the organization has identified a major problem: a shocking lack of diversity.
Parks are finding it hard to attract young visitors and visitors of color. According to a recent National Park Service survey, Hispanic visitors make up 9% of total visitors, Black visitors 7%, Asian visitors 3% and Native American/American Indian visitors 1%. Over 78% of park visitors are White.
The reasons for such a stark lack of diversity are complex and varied. There are practical road blocks. Outdoor gear is prohibitively expensive. There is little public transportation to national parks. Informational signs may only be in English. That's not only confusing, but potentially dangerous.
On a cultural level, some visitors of color may find traveling through rural spaces unsafe.  Some point out that modern visitors also want to experience natural places with their friends and family in tow. This is a different kind of experience than a traditional parks experience centered on solitude.
The Park Rangers at the Santa Monica Mountains National Recreation Area (Santa Monica NRA) have found a creative solution. LA Ranger Troca (pronounced "la ranger troca") is a mobile visitor center inside a former food truck. According to an interview with the website Modern Hiker, Park ranger Vanessa Torres says, "We really wanted to make it about Los Angeles culture…We wanted to bring a tangible aspect of the Santa Monica Mountains deeper in to Los Angeles and we wanted something familiar to the community here."
Instead of depending on people to gain access to the park, LA Ranger Troca brings the park to LA communities. Inside LA Ranger Troca is an array of games, science activities and cultural programming.
We're inspired by LA Ranger Troca and Santa Monica NRA's efforts to bring the park to the city. As our own Mobile Lab begins to take shape, we're keeping these ideas in mind. Like LA Ranger Troca, we hope our Mobile Lab will help bring nature, culture and science to different places inside and outside of Freshkills Park.