CUNY Graduate Planning Fellow: Christine Stoddard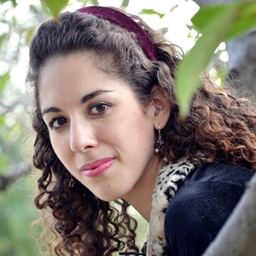 Christine Stoddard is a CUNY graduate planning fellow for the 2018 Reclaimed Lands Conference. Originally from Arlington, Virginia, she has lived in Brooklyn for two years. She is currently an MFA candidate in the Digital & Interdisciplinary Art Practice program at The City College of New York (CUNY). Last summer, she was the artist-in-residence at Annmarie Sculpture Garden, a Smithsonian affiliate for art and nature in Southern Maryland.
What are you working on?
I am assisting Freshkills Park Manager for Science and Research Cait Field in planning the 2018 Reclaimed Lands Conference. This academic conference will unite artists, scientists, architects, urban planners, and other professionals who are invested in urban renewal and placemaking. I'm excited about the interdisciplinary nature of the conference because some of the most meaningful projects come out of unexpected collaborations. I'm especially interested in the potential for artists and scientists to work together and produce projects that speak to environmental issues. Hopefully the conference will inspire researchers and practitioners to make new creative, intellectual, and professional connections.
What drew you to Freshkills Park?
Freshkills Park is an experiment. As an artist and an environmental enthusiast, I recognize its promise. I'm drawn to places that need innovation and I value being part of projects that may seem like big dreams at first. I appreciate that it will take decades to wisely finalize Freshkills Park. Most good things can't be rushed.
What is your favorite topic surrounding Freshkills Park and why?
All of the different possibilities for artists and scientists to cooperate on projects thrill me. Again, interdisciplinary work prompts people to think in new ways. One thing we're doing for the 2018 Reclaimed Lands Conference is pairing CUNY graduate students from art and science programs to redesign research posters. I cannot wait to see what they unveil!
What is your favorite color?
I love red in all its shades. It reminds me of so many beautiful and striking things in nature. It reminds me of some of my favorite things from home, like cardinals (the state bird of Virginia) and steamed crabs (a regional must—don't forget the Old Bay!).