Upcoming Events
At 2,200 acres, Freshkills Park will be almost three times the size of Central Park and the largest park developed in New York City in over 100 years. Freshkills Park remains closed to the public during this exciting transformation. Join us on one of our scheduled activities to see it for yourself. Free tours offer insights into ongoing development and unmatched views, and recreational programs provide opportunities to experience the beautiful hills and waterways firsthand before the park officially opens. Browse our current offerings below and click the orange button to register for each event through Eventbrite, and learn more about special tour options.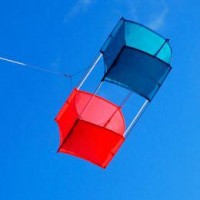 Join us at Staten Island MakerSpace to make rotating box kites. Come fly your kite at Freshkills Park on April 19 for our first event of the year, Soarin' Over Staten Island!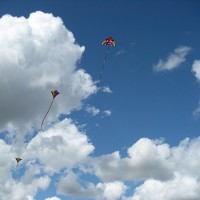 Half hawk watch, half kite festival, and all fun! A windy spring weekend is the perfect time to head to the top of Freshkills Park's North Park and look for migrant hawks returning home to NYC.