City Nature Challenge at Schmul Park 5/1/2021 @ 10 AM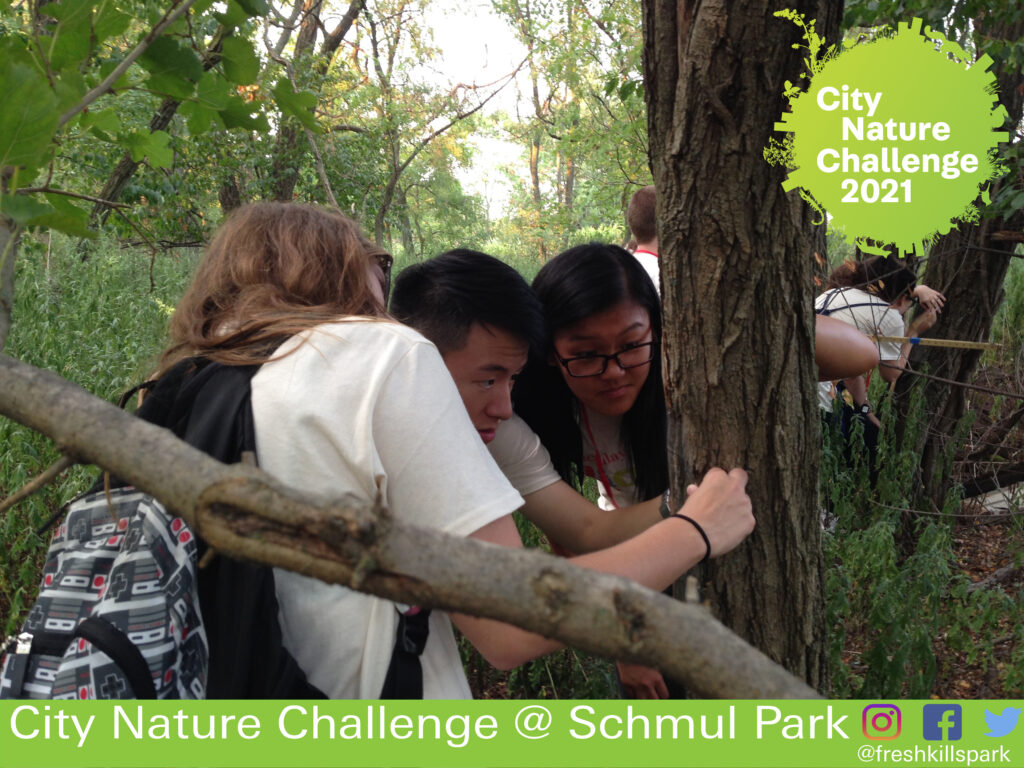 Participate in the City Nature Challenge, and join Freshkills Park Staff at Schmul Park. Help support citizen science and taking part is easy.
This year Freshkills Park is participating in a Park-by-Park Nature challenge, where 20 greenspaces across NYC will compete for ecological glory. In addition, all observations made will contribute to Staten Island's overall observations in the NYC Battle of the Boroughs challenge. This friendly competion is designed to showcase what can be accomplished when we work together, and have a better understanding of the wildlife around us. Remember, what is common today, may not have been common yesterday, and may not be abundant tomorrow.
Find Wildlife. Take a Picture. Share!
You'll use the iNaturalist app to share and identify the different plants and animals found at Schmul Park. Our staff will be set up (by) to answer questions and provide support for using iNaturalist. With your help, we can catalogue the bioversity at Schmul Park.  Staff will be on site 5/1/21 from 10:00 am- 2:00 pm, however observations can be made all weekend from 4/30- 5/3.
Students who participate and report observations with Freshkills Park Staff can receive community service credit.
Learn more about iNaturalist here.
The City Nature Challenge is an international effort founded by the Natural History Museum of Los Angeles County and California Academy of Sciences to find and document plants and wildlife in cities across the globe.
Prepare for the BioBlitz
4/27: 6:30 pm: A Webinar on Making Good Plant Observations
4/28: 5:00 pm: Community/Citizen Science Happy Hour (very casual, will include a Q&A on using and making IDs on iNaturalist)
Weekend of the BioBlitz
5/1: 10:00 am: Join felllow community scientists for a local BioBlitz at Schmul Park
All weekend: Upload observations to our project from April 30 through May 3
Share your obersvations on social media #citynaturechallenge #parkbypark #battleoftheboroughs #statenisland #schmulpark @freshkillspark
After the BioBlitz
5/10: Check the City Nature Challenge website for results.