Jim Perazzo, P.G.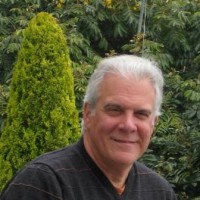 Jim Perazzo is a Principal with Environmental Resources Management (ERM), a global environmental and health and safety (EH&S) consulting firm. Jim has over 30 years of experience in EH&S with a focus on assessing and restoring environmental media that has become impaired from legacy contamination. Directing integrated teams in the analysis of data, assessing risks and developing and implementing remedial solutions for impaired assets, he works to manage environmental and business risks while ensuring environmental compliance. He has directed projects in a variety of federal (e.g., Superfund, RCRA, and TSCA) and state (e.g., Part 360-Solid Waste, Part 375- Environmental Remediation) regulatory programs, including the voluntary and brownfield cleanups. He brings a broad understanding of legacy environmental problems and innovative remedial solutions to projects that consider regulatory burdens, project life cycle, and operating cash flows. 
As part of ERM's Sustainable Watershed integrated Management (SWiM) practice, Jim works with clients, regulators and stakeholders on assessing impacts in urban waterways and facilitating practical environmental solutions that improve access and use. He is active in ERM's Foundation, whose mission is to direct contributions toward providing technical support, volunteering time, raising & donating funds and other forms of practical support for environmental initiatives that focus on carbon reduction, clean water & sanitation, environmental education, and, conservation & biodiversity.
Jim is a registered professional geologist in the Commonwealth of Pennsylvania and has a BS & MS in Earth & Space Science (geology & hydrogeology) as well as a MBA with a concentration in finance.