Brendan Sexton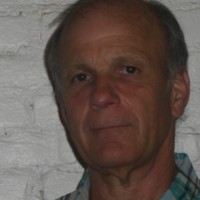 Brendan Sexton has more than 25 years of high-level government and corporate experience, having served under five New York City mayors. Moving from the Office of Management and Budget to become Director of Operations for Mayor Koch, Brendan became Commissioner of Sanitation from 1986 to 1990, where he was responsible for establishing the first recycling program in a major American city and for hiring the first women ever as uniformed sanitation workers. He has since had several pro bono positions with government, including the Environmental Advisory Committee for NYC's 2012 Olympic proposal, the Sustainability Working Group for NYC, and for ten years was Chair of the City's Procurement Policy Board.
After leaving government Brendan became Vice President for Corporate Community and Government Affairs for the Rockefeller Group, Inc. He was then appointed President of the Municipal Art Society, after which he became President of the Times Square Business Improvement District, charged with revitalizing, beautifying and marketing the world famous district. While at Times Square he had the privilege of producing many major events, including Times Square 2000, the 24-hour millennial New Years Eve event seen around the world by more viewers on more channels and stations than any live event ever on television.
Mr. Sexton has since co-founded The Sexton Company, the sustainability, corporate social-responsibility and green branding company where he is now President. Clients have included National Grid, the Natural Resources Defense Council, the Philadelphia Eagles, Pacific Gas and Electric, the Alliance for Downtown New York, the Durst Organization, and Native Energy. He has also recently co-founded Dalzell Green, a sustainable event production company.
A graduate of New York University, Brendan was a Clinical Professor at its Wagner Graduate School of Public Service from 1990 to 1991. He has done extensive pro-bono work in public advocacy, especially in the environmental field, focusing on recycling and green job development. He is on the boards of the Municipal Art Society, Energy Vision, the Park Avenue Armory Conservancy, and the Landmarks Preservation Foundation.