Allan Weissglass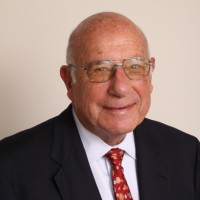 Allan Weissglass has been an important leader within the business and cultural communities of Staten Island for over forty years. He headed two family businesses: first Weissglass Dairy, then Magruder Color Company, which was a leading manufacturer of organic pigments. He is now retired. He has sat on the boards of several banks in the Staten Island community, including Northfield Savings Bank, Gateway State Bank, and S.I. Bank and Trust.
Mr. Weissglass has received numerous honors through his charitable work, including Distinguished Citizen Awards from Wagner College and the New York Urban League, a Citation of Merit from the College of Staten Island, an S.I. Cultural Award from the Staten Island Council of the Arts, the Snug Harbor Cultural Center's Neptune Award and a Snug Harbor Medal.
Mr. Weissglass received a Bachelor's of Science from Cornell University and his Masters of Business Administration from New York University. He was born in Staten Island and graduated from Curtis High School in the St. George neighborhood.