Victoria Cerullo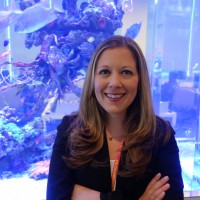 Victoria Cerullo is Global Coordinator for Bloomberg Intelligence, a unique research platform consisting of 200+ research analysts, providing in-depth analysis and data sets on the industry, company, credit, government, litigation and economic factors that impact decision-making.
Prior to her current position at Bloomberg, Victoria served as Chief of Staff to NYC Parks Commissioner Veronica M. White. Victoria also served in the Bloomberg Administration from 2007-2013, as Legislative Representative in the Office of City Legislative Affairs and as Staten Island Borough Director in the Mayor's Community Affairs Unit. Additionally, Victoria was part of a team assembled by Mayor Bloomberg to handle Sandy recovery for Staten Island right after the storm.
An Annadale resident, Victoria served ex-officio on the Staten Island Museum Board and has been honored by the Staten Island Economic Development Corporation, the Downtown Staten Island Council, as well as the Todt Hill Civic Association for her commitment to the Staten Island community.