Sneak 'Peak': Greenway Adventure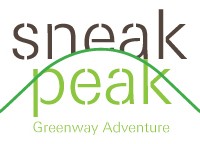 Sneak 'Peak' is a one-day festival that celebrates Staten Island's Freshkills Park becoming New York City's landfill-to-park masterpiece, an icon for the 21st century. For one day a year, the public is invited to preview what the park will offer as it opens in phases over the coming years. 2014 marks the fifth annual Sneak 'Peak' festival and the construction of the soon-to-open New Springville Greenway, a 3.3-mile pedestrian and bicycle path along Richmond Avenue and the east edge of the Park.
Highlights from Sneak 'Peak' 2014: Greenway Adventure
FESTIVAL ACTIVITIES
Live Music and DJ
Food Trucks
Recreation and Activities
Kayaking (no outside kayaks permitted)
Adventure games at the Outpost
Kite Flying
Bicycling
Rock Climbing
Birding
Birdfeeder building with Home Depot
Pony Rides
In line skating
Fitness activities
Public Art and Performance
Bridge Painting: Watch artist Kevin Mahoney paint the bridge across Main Creek.
Chasing Sanitation: From 2008-2011, writer Lisa Dowda and photographer Liz Ligon photographed and interviewed street crews all over New York. What emerged were the lush portraits of personal grit, brawn and gentle humor of New York's Strongest in a successful public exhibition and website. The artists will present a selection of photographs at Sneak 'Peak' that tell the stories of the people that comprise the Department of Sanitation.
Fashionista Recycled Fashion Show: Fresh Youth Initiatives and the Fashionista Project will showcase their designs created out of recycled materials including plastic bottles, potato chip bags, and cardboard boxes.
MOBRO Challenge, Ben Kauffman: MOBRO Challenge constitutes the culmination of a recent project, There Is No Place Called Away, which re-contextualizes the practice of landfilling by scaling it to the artist's body and personal space. TINPCA began by keeping all personal garbage for a month, with the goal of designing a "personal landfill". MOBRO Challenge, which draws inspiration from the infamous MOBRO garbage barge, was a final attempt to both contend with the artist's own "wicked" problem, and bridge the perceived distance between his "here" and the "away" of the landfill.
Puppet Show: The City Park Foundations Puppet Mobile will make a stop at Freshkills Park presenting two shows of Little Red's Hood.
Rodi Gallery is a mobile gallery founded in 2013 by artists Elise Graham and Aaron Graham in a retrofitted step van truck. They will be showing a collaborative work by Christian Hincapie and Aaron Graham in the truck.
Social Mirror (1983) by Mierle Laderman Ukeles, the artist-in-residence for the NYC Department of Sanitation, is a 12-ton, 28-foot long DSNY collection truck reconfigured with glass panels.  This unique work of art was a highlight of the inaugural New York City Art Parade in 1983, and is a permanent, mobile public-art work that the Department proudly uses in parades and various special events.
Staten Island Arts, I'd Tap That Trivia: Step right up! Test your knowledge and discover something to "tap" on Staten Island! Three contestants at a time, culled from the audience, will be invited up to participate in "I'd Tap That," a game show featuring Staten Island trivia.
UnCommon Pages book workshop: Learn how to bookbind with artist Susan Mills and make your own Freshkills Park Field Notebook. This workshop uses one-of-a-kind paper made by Susan from Phragmites, the common reed, harvested from Freshkills Park in July. This project is supported by the Staten Island Foundation, the College Books Arts Association, Talas and Mohawk.
Where Animals Live is a portable exhibit that gets kids excited about geography and wildlife through physical exploration of a giant world map. Participants help animals find their homes by matching clues on the backs of the creatures to guides sprinkled across the continents. Come play with your beloved animals and discover new friends!
Discovery Lane
Daft Junk is a group of solar-powered trash robots laying down beats in New York City parks from Manhattan to Staten Island. They showcase the possibilities of incorporating sustainable power and reused materials in new, imaginative ways. Daft Junk is presented by Amelia Winger-Bearskin, Michael Ricca, Aankit Patel, and Staten Island MakerSpace.
Recylarium An exciting component of the Sunset Park Material Recovery Facility is the Recycling Education Center, where school groups and other visitors will have the opportunity to learn about recycling and sustainability, and witness it in action.
Tours and Talks
Bat Research: Richard R. Veit and Danielle Fibikar are studying the ecology of bats and whitenose fungus at Freshkills Park.
Oyster Research: The Billion Oyster Project will discuss their work developing oyster colonies in New York City.
Turtles Research: Dr. Eugenia Naro-Maciel of the College of Staten Island is studying the distribution and abundance of turtles as well as the ecological interactions and feeding habits of turtles at Freshkills Park, and she will speak about her research at Freshkills Park with doctoral student Seth Wollney.
Bird Research: Zachary Aidala, Assistant Professor of Psychology, Bloomfield College will discuss the ongoing bird research at Freshkills Park.
Horticulture at the becoming Freshkills Park: Environmental Research and Monitoring Intern, Richard Walton, will give a plant-based walking tour of North Mound.
Robin Nagle, NYU will give a walking tour on the social history of trash at Freshkills Park North Mound.
Ted Nabavi, DSNY will give a walking tour based on the engineered landscape and infrastructure below Freshkills Park.
Nick Molinari, DPR will give a walking tour based on the planning and design of Freshkills Park.
Freshkills Stories with Robin Nagle: the Freshkills Park Oral History Project collects memories and impressions from neighbors, workers and planners whose lives intersected with or continue to shape the Park's future.
Poetry Readings: Special thanks to organizer Cate Marvin

Allan Douglass Coleman writes poetry, fiction, and creative non-fiction, makes music, photographs, and produces various other forms of visual art. His poetry and fiction have appeared in The Cape Rock, Creative Nonfiction, International Poetry Review, Lalitamba, Nimrod, The Pacific Review, Poetry Harbor, the e-zine Urban Desires, and elsewhere. Coleman's second book of poetry, Like Father Like Son, was published in 2007. In 2008 he received a nomination for a Pushcart Prize in poetry. Under the pen name A. D. Coleman, he publishes critical writings on photography, art, and mass media. His creative work can be found online at villaflorentine.us.
Victoria Hallerman is a 42-year resident of St. George. Her full collection of poetry, The Aerialist, won the Bright Hill Prize in 2005. Poems have appeared in numerous journals and anthologies, among them Poetry and The Nation. She worked for many years as a poet in classrooms throughout New York City, including twenty-seven schools in Staten Island. In 2009, she published a health chronicle, How We Survived Prostate Cancer (Harper Collins). A memoir, Starts Wednesday: Coming of Age in a Movie Palace, about her time as a manager of The St. George Theater in 1976, is forthcoming.
Cate Marvin's first book, World's Tallest Disaster, was chosen by Robert Pinksy for the 2000 Kathryn A. Morton Prize and published by Sarabande Books in 2001. In 2002, she received the Kate Tufts Discovery Prize. Her second book of poems, Fragment of the Head of a Queen, for which she received a Whiting Award, was published by Sarabande in 2007. Marvin teaches poetry writing in Lesley University's Low-Residency M.F.A. Program and Columbia University's MFA Program and is Professor of English at the College of Staten Island, City University of New York. In 2009, she co-founded the nonprofit organization VIDA: Women in Literary Arts with poet Erin Belieu. Her third book of poems, Oracle, is forthcoming from W.W. Norton & Co. in March 2015.
Aimee Record is a New York University educated poet currently residing in Staten Island. She received a Masters in Fine Arts in Creative Writing/Poetry working closely with Sharon Olds.  Her roots are in South Louisiana where she completed her Bachelor's degree at the University of Louisiana, Lafayette in a double major of English and Cross Discipline Humanities. She studied at Bucknell University as an undergraduate Stadler poet fellow with Cynthia Hogue and Afaa Weaver. Her publications include the chapbook The Trick Is Bucknell UP, 1997, and she has published in PurgaSquare Postcard Series, number 12, Purgatory Pie Press: "The Chicken Poem," 2001 Waterways, 1998, Southwestern Review, and The Red Wheelbarrow.
Lisa Rhoades lives in New Brighton, where she writes, parents two amazing kids, and works part time as a pediatric nurse. In addition to leading poetry workshops in several venues, she has published widely, including recent poems online at bigcitylit.org and in Same. Her poetry collection, Strange Gravity, was published by Bright Hill Press.
Marguerite María Rivas teaches English at Borough of Manhattan Community College, holds a doctorate from Drew University and a master's degree from The City University of New York. Much of her work is directly related to the history, culture, and natural and built environments of Staten Island. Her poetry and prose has been published in journals and magazines, both internationally and nationally. Rivas has received numerous grants and awards, including Staten Island Arts Council's Excellence in Literary Arts, The Marg Chandler Memorial Award from A Room of Her Own Foundation, The Irene C. Fromer Award, and grants from Staten Island Arts Council and CUNY.  She was voted "Best Staten Island Writer" in the Advance Weekly Entertainment's Readers' Poll and was named a Staten Island Woman in History by The New York State Assembly for her contribution to the literary arts. Her poem, "Witness" was chosen by the National Council of Teachers of English for its April-is-Poetry-Month Award. Rivas reads her poetry both locally and nationally and is widely regarded as the de facto poet laureate of Staten Island. She is the author of Poetry Cannot Save You (Quarantine Press 2003) and Tell No One (Chimbarzu Press 2012).
Frank Williams is a poetry editor for NYSAI Press, which publishes Staten Island's only active literary magazine.  A winner of the 2013 Freshkills Park Haiku contest, he is the author of several self-published long poems, including Fall (2002); and Collective Donkey (2003). Frank was the founder and publisher of the former Happy Anarchy Books, which published local Staten Island poets. He was a featured poet for the commemorative Beacon: Artists Respond to 9/11 at the future Lighthouse Museum, St. George, in 2011, and on the Mobile Literacy Arts Bus (MLAB) in 2010. He is currently working on "Elders of Aquehonga," an epic poem about Staten Island that is inspired by Lenape mythology.
Community Workshops
(in alphabetical order)
 596 Acres 596 Acres is New York City's community land access advocate. They will be sharing information about open space organizing opportunities on Staten Island.
Center for Urban Pedagogy (CUP) is a nonprofit organization that uses design and art to improve civic engagement. New York City uses over one billion gallons of water every day. What happens to it after we've used it? CUP's Sewer in a Suitcase demystifies the hidden workings of New York City's water infrastructure by following the journey water takes beyond the drain.
City Park Foundations Puppet Mobile will make a stop at Freshkills Park presenting two shows of Little Red's Hood. Little Red is a smart, young city slicker who is too focused on her smartphone to notice her surroundings. Wulfric is a misunderstood wolf with a sweet tooth. When Little Red travels from New York City to the country to deliver some cupcakes to her Grandma, she encounters a colorful cast of characters as Wulfric the Wolf tries to head her off at the pass. Come watch this original show created specifically for the PuppetMobile and find out what happens!
Coast Guard Auxiliary The mission of the Coast Guard Auxiliary is to promote Safe Boating through Education. This is accomplished through their Boating Skills and Seamanship classes and our Vessel Safety Check program.
The Department of Sanitation is New York City's lead agency that deals with the movement and disposal of waste in the five boroughs. DSNY is also responsible for implementing the organics and recycling collection programs.
Greenbelt Headquarters and the Greenbelt Environmental Education Department are located in rustic High Rock Park. The education center offers science, art and hiking programs for school groups.
Greenbelt Native Plant Center is a 13 acre greenhouse, nursery and seed bank complex in Staten Island. At Sneak Peak, their focus will be on Staten Island's lost habitats and the animals affected by these changes.
GreeNYC Will share the latest on living sustainably in New York.
GrowNYC is a hands-on non-profit that improves New York City's quality of life through environmental programs that transform communities block by block and empower all New Yorkers to secure a clean and healthy environment for future generations.
Kayak Staten Island is an all-volunteer organization that provides free kayaking for the public at the shoreline on South Beach in Staten Island and joins Freshkills Park staff at our kayaking events.
Lighthouse Museum is Staten Island's first National Museum, dedicated to the preservation and celebration of lighthouses across the United States.
Lower East Side Ecology Center will offer electronic waste recycling in an environmentally responsible way with a drop-off at Sneak 'Peak.' For more information about this event, email them at info@lesecologycenter.org. For a list of accepted electronics, click here. This event is in the parking lot of Showplace Entertainment Center.
Metropolitan Waterfront Alliance After hundreds of years, New York Harbor continues to power the life of the region, and the Metropolitan Waterfront Alliance is at the forefront of the movement to acknowledge, revitalize and redevelop this precious resource.
Million Trees NYC, one of the 132 PlaNYC initiatives, is a citywide, public-private program with an ambitious goal: to plant and care for one million new trees across the City's five boroughs over the next decade.
Neighborhood Housing Services of Staten Island is an independent not for profit organization whose mission is to create and maintain sustainable and livable communities where families are in homes that are affordable, well-designed, rehabilitated and maintained in a manner that support the health and safety of residents.
NYC Audubon is a conservation organization focused on preserving the habitat for wild species on 30,000 acres of wetland, forests and grasslands in the five boroughs.
NYRP is a non-profit organization driven by the conviction that all New Yorkers deserve beautiful, high-quality public space within ready walking distance of their homes. Since their founding in 1995 by Bette Midler, NYRP has planted trees, renovated gardens, restored parks, and transformed open space for communities throughout New York City's five boroughs.
People Make Parks is a joint project of Hester Street Collaborative (HSC) and Partnerships for Parks (PFP) to help communities participate in the design of their parks.
Protectors of Pine Oaks has continuously sought the preservation of open space on Staten Island.
Snug Harbor Located along the north shore of Staten Island near the ferry, Sailors Snug Harbor was originally built as a home for retired sailors, eventually becoming a cultural center and botanical garden.
Staten Island Arts cultivates a sustainable and diverse cultural community for the people of Staten Island by making the arts accessible to every member of the community; supporting and building recognition for artistic achievement; and providing artists, organizations, and arts educators the technical, financial and social resources to encourage cultural production.
Staten Island Athletic Club is a SI-based club for runners and enthusiasts of exercise.
Staten Island Children's Museum nurtures the creativity and curiosity natural to all children, to recognize and celebrate different learning styles, and to demonstrate vividly that learning can be exciting and fun.
Staten Island Compost Project is a comprehensive train-the-trainer course is designed to promote the practice of composting in homes, schools, and community gardens on Staten Island.
Staten Island MakerSpace Founded in 2013, SI MakerSpace is a non-profit, community co-working space for makers, builders, tinkerers, hardware developers, hobbyists, artists, entrepreneurs, and anyone with a curious mind who wants to make something.
Staten Island Museum Especially for thinkers, doers and the curious who are seeking diverse and engaging experiences in a unique setting, Staten Island Museum is the place for exploring the dynamic connection between natural science, art and history since 1881.
Staten Island Zoo will be presenting their family programs, volunteer opportunities and showcasing native species as well as live animals.
Transportation Alternatives Transportation Alternatives' mission is to reclaim New York City's streets from the automobile and to promote bicycling, walking, public transit.
Volunteer Heart Explorers Explorer Post 43 is part of the Boy scouts of America learning for life program and a career-oriented based organization for Emergency Services/Management
Presented by: