Sneak 'Peak': Greenway Adventure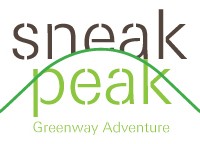 Freshkills Park
250 Wild Avenue, Staten Island, NY
Free event | Rain or shine!
Questions? E-mail us at freshkillspark@parks.nyc.gov
Join and share the Facebook event!
Tweet with these tags: #sneakpeak2014  #greenwayadventure #islandinmotion @FreshkillsPark
Presented by: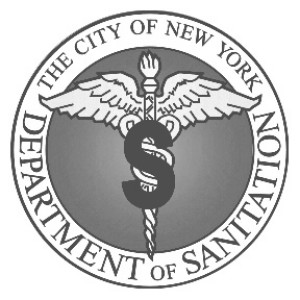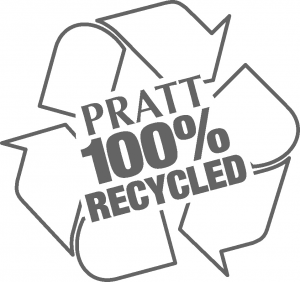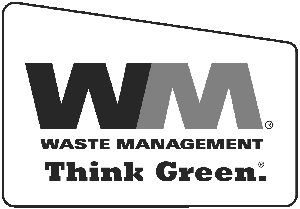 Sneak 'Peak' is a one-day festival celebrating Staten Island's landfill-to-park masterpiece, Freshkills Park, an icon for the 21st century. Come see the park in its current glory, learn about its future and experience land transformation and renewal for yourself.
2014 marks the fifth annual Sneak 'Peak' festival and the construction of the soon-to-open New Springville Greenway, a 3.3-mile pedestrian and bicycle path along Richmond Avenue and the east edge of the Park. Join us on a Greenway Adventure and discover the natural beauty and panoramic sweeps of New York City's newest green space.
Embark on the Greenway Adventure with:
Kayaking + Biking + Walking Tours + Science Talks and Poetry Readings + Kite Flying + Live Music + Public Art + Climbing Walls + Food Trucks + Discovery Lane + much more!
HOW TO GET THERE
FREE SHUTTLE FROM STATEN ISLAND FERRY
Free shuttle buses will operate between the St. George Ferry Terminal and the event. Sunday Staten Island Ferries from Whitehall Street in Manhattan to St. George depart every half hour on the half hour and shuttle buses to Freshkills Park will operate with the ferry schedule. Look for Sneak 'Peak' signs inside the St. George Ferry Terminal to direct you to the shuttle bus. Please note that bus capacity is limited.
Please note that bikes are not permitted on the shuttle buses. For biking directions to the event site from the St. George Ferry Terminal, please see below.
BY PUBLIC TRANSIT
Route on HopStop
From Manhattan, Brooklyn, Queens and the Bronx: Take the 1 or R trains to Whitehall Street/South Ferry or the 4/5 train to Bowling Green. Board the Staten Island Ferry to St. George, which departs every half hour on the half hour.
Free shuttle buses will operate between the St. George Ferry Terminal and the event. Look for Sneak 'Peak' signs inside the St. George Ferry Terminal to direct you to the shuttle bus. Please note that bus capacity is limited.
If you miss the free shuttle: the S62 Bus departs the St. George Ferry Terminal every half hour on the half hour, take to Victory Blvd. and Glen Street. Travel time to Freshkills Park is about 35 minutes. Walk south on Beresford Ave. to Wild Ave. and enter the site on foot or wait for the shuttle bus at the event parking lot.
BY CAR
Advisory: The Hugh L. Carey/Battery Tunnel will be closed on Sunday, September 28 from 6:00am-2:00pm for the Stephen Siller Tunnel to Towers Run. Please plan an alternate route.
Head west on the Staten Island Expressway I-278, take Exit 5 for the Southbound West Shore Expressway 440. Take Exit 7, Victory Boulevard. Turn left at the end of the exit ramp onto Victory Boulevard. Proceed ¼ mile and turn right into the parking lot of the Showplace Entertainment Center. Bear left to stay on Beresford Avenue. Parking is available at 250 Wild Avenue.
BY BIKE
Please note that bikes are NOT permitted on the shuttle buses.
Transportation Alternatives recommends a safe bike route from the St. George Ferry Terminal to the site. A more direct route for experienced riders would follow Victory Boulevard from Bay Street, to Beresford Avenue, through the entrance of the Showplace Entertainment Center, and straight through to the event entrance at the corner of Wild Avenue and West Shore Expressway East Service Road.
For those who would prefer to ride to the park in a group, the Transportation Alternatives Bike Ambassadors will lead a "bike train" from the St. George Ferry Terminal to Freshkills Park. More information here.
You may enter the site on bike and there will be bike valet service available at the event.

FESTIVAL ACTIVITIES
Live Music and DJ
Food Trucks
Recreation and Activities
Kayaking (no outside kayaks permitted)
Adventure games at the Outpost
Kite Flying
Bicycling
Rock Climbing
Birding
Birdfeeder building with Home Depot
Pony Rides
In line skating
Fitness activities
Public Art and Performance
Achilles is a 20' giraffe made out of plywood. The public is invited to draw "where they see in themselves in the future."
Bridge Painting: Watch artist Kevin Mahoney paint the bridge across Main Creek.
Chasing Sanitation: Since August 2008, writer Lisa Dowda and photographer Liz Ligon have been Chasing Sanitation's street crews all over New York with their cameras, questions and pens. The artists will present a selection of photographs at Sneak 'Peak' that tell the stories of the people that comprise the Department of Sanitation.
Dance performances
Fashionista Recycled Fashion Show: Fresh Youth Initiatives and the Fashionista Project will showcase their designs created out of recycled materials including plastic bottles, potato chip bags, and cardboard boxes.
MOBRO Challenge, Ben Kauffman: MOBRO Challenge constitutes the culmination of a recent project, There Is No Place Called Away, which re-contextualizes the practice of landfilling by scaling it to the artist's body and personal space. TINPCA began by keeping all personal garbage for a month, with the goal of designing a "personal landfill". MOBRO Challenge, which draws inspiration from the infamous MOBRO garbage barge, was a final attempt to both contend with the artist's own "wicked" problem, and bridge the perceived distance between his "here" and the "away" of the landfill.
Puppet Show: The City Park Foundations Puppet Mobile will make a stop at Freshkills Park presenting two shows of Little Red's Hood.
Rodi Gallery is a mobile gallery founded in 2013 by artists Elise Graham and Aaron Graham in a retrofitted step van truck. They will be showing a collaborative work by Christian Hincapie and Aaron Graham in the truck.
Social Mirror (1983) by Mierle Laderman Ukeles, the artist-in-residence for the NYC Department of Sanitation, is a 12-ton, 28-foot long DSNY collection truck reconfigured with glass panels.  This unique work of art was a highlight of the inaugural New York City Art Parade in 1983, and is a permanent, mobile public-art work that the Department proudly uses in parades and various special events.
Staten Island Arts, I'd Tap That Trivia : Step right up! Test your knowledge and discover something to "tap" on Staten Island! Three contestants at a time, culled from the audience, will be invited up to participate in "I'd Tap That," a game show featuring Staten Island trivia.
UnCommon Pages book workshop: Learn how to bookbind with artist Susan Mills and make your own Freshkills Park Field Notebook. This workshop uses one-of-a-kind paper made by Susan from Phragmites, the common reed, harvested from Freshkills Park in July. This project is supported by the Staten Island Foundation, the College Books Arts Association, Talas and Mohawk.
Where Animals Live is a portable exhibit that gets kids excited about geography and wildlife through physical exploration of a giant world map. Participants help animals find their homes by matching clues on the backs of the creatures to guides sprinkled across the continents. Come play with your beloved animals and discover new friends!
Discovery Lane
Tours and Talks
Freshkills Stories with Robin Nagle: the Freshkills Park Oral History Project collects memories and impressions from neighbors, workers and planners whose lives intersected with or continue to shape the Park's future.
Poetry Readings: Organized by Cate Marvin, CSI
Bat Research: Richard R. Veit and Danielle Fibikar who are studying the abundance and species composition of bats in Staten Island, a first of its kind study that is ongoing.
Oyster Research: The Baykeeper of NY NJ is studying the viability of starting oyster colonies in the tidal estuaries of Freshkills Park.
Turtles Research: Dr. Eugenia Naro-Maciel of the College of Staten Island is studying the distribution and abundance of turtles as well as the ecological interactions and feeding habits of turtles at Freshkills Park, and she will speak about her research at Freshkills Park.
Aerial Balloon Photography and Mapping: Public Lab will present aerial balloon photography of the Freshkills Park site over time.
Bird Science Talks: Hosted by Mark Hauber of Hunter College
Community Workshops
(in alphabetical order)
 596 Acres 596 Acres is New York City's community land access advocate. They will be sharing information about open space organizing opportunities on Staten Island.
ArtLab Art Lab's mission is to offer Staten Island the best possible and most professional independent school of fine and applied art, and to bring knowledge and appreciation of artistic excellence to the metropolitan community through regular classes, exhibitions, demonstrations, workshops, and lectures.
Center for Urban Pedagogy (CUP) is a nonprofit organization that uses design and art to improve civic engagement. New York City uses over one billion gallons of water every day. What happens to it after we've used it? CUP's Sewer in a Suitcase demystifies the hidden workings of New York City's water infrastructure by following the journey water takes beyond the drain.
Center for Urban Science Progress is a unique public-private research center that uses New York City as its laboratory and classroom to help cities around the world become more productive, livable, equitable, and resilient.
City Park Foundations Puppet Mobile will make a stop at Freshkills Park presenting two shows of Little Red's Hood. Little Red is a smart, young city slicker who is too focused on her smartphone to notice her surroundings. Wulfric is a misunderstood wolf with a sweet tooth. When Little Red travels from New York City to the country to deliver some cupcakes to her Grandma, she encounters a colorful cast of characters as Wulfric the Wolf tries to head her off at the pass. Come watch this original show created specifically for the PuppetMobile and find out what happens!
Coast Guard Auxiliary The mission of the Coast Guard Auxiliary is to promote Safe Boating through Education. This is accomplished through their Boating Skills and Seamanship classes and our Vessel Safety Check program.
The Department of Sanitation is New York City's lead agency that deals with the movement and disposal of waste in the five boroughs. DSNY is also responsible for implementing the organics and recycling collection programs.
Girl Scouts Nearly 28,000 girls representing almost every zip code participate in Girl Scouts programs –learning to lead with courage, confidence, and character to make their communities and the world a better place.
Greenbelt Headquarters and the Greenbelt Environmental Education Department are located in rustic High Rock Park. The education center offers science, art and hiking programs for school groups.
Greenbelt Native Plant Center is a 13 acre greenhouse, nursery and seed bank complex in Staten Island. At Sneak Peak, their focus will be on Staten Island's lost habitats and the animals affected by these changes.
GreeNYC Will share the latest on living sustainably in New York.
GrowNYC is a hands-on non-profit that improves New York City's quality of life through environmental programs that transform communities block by block and empower all New Yorkers to secure a clean and healthy environment for future generations.
Harbor School and the Billion Oyster Project Billion Oyster Project (BOP) is a long-term, large-scale plan to restore one billion live oysters to New York Harbor over the next twenty years and in the process train thousands of young people in New York City to restore the ecology and economy of their local marine environment.
Historic Richmondtown creates opportunities for the public to explore the diversity of the American experience from the colonial period to the present.
Kayak Staten Island is an all-volunteer organization that provides free kayaking for the public at the shoreline on South Beach in Staten Island and joins Freshkills Park staff at our kayaking events.
Lighthouse Museum is Staten Island's first National Museum, dedicated to the preservation and celebration of lighthouses across the United States.
Metropolitan Waterfront Alliance After hundreds of years, New York Harbor continues to power the life of the region, and the Metropolitan Waterfront Alliance is at the forefront of the movement to acknowledge, revitalize and redevelop this precious resource.
Million Trees NYC, one of the 132 PlaNYC initiatives, is a citywide, public-private program with an ambitious goal: to plant and care for one million new trees across the City's five boroughs over the next decade.
Neighborhood Housing Services of Staten Island is an independent not for profit organization whose mission is to create and maintain sustainable and livable communities where families are in homes that are affordable, well-designed, rehabilitated and maintained in a manner that support the health and safety of residents.
NYC Audubon is a conservation organization focused on preserving the habitat for wild species on 30,000 acres of wetland, forests and grasslands in the five boroughs.
NYRP is a non-profit organization driven by the conviction that all New Yorkers deserve beautiful, high-quality public space within ready walking distance of their homes. Since their founding in 1995 by Bette Midler, NYRP has planted trees, renovated gardens, restored parks, and transformed open space for communities throughout New York City's five boroughs.
People Make Parks is a joint project of Hester Street Collaborative (HSC) and Partnerships for Parks (PFP) to help communities participate in the design of their parks.
Protectors of Pine Oaks has continuously sought the preservation of open space on Staten Island.
The Public Laboratory for Open Technology and Science (Public Lab) is a community — supported by a 501(c)3 non-profit — which develops and applies open-source tools to environmental exploration and investigation. By democratizing inexpensive and accessible Do-It-Yourself techniques, Public Lab creates a collaborative network of practitioners who actively re-imagine the human relationship with the environment.

Snug Harbor Located along the north shore of Staten Island near the ferry, Sailors Snug Harbor was originally built as a home for retired sailors, eventually becoming a cultural center and botanical garden.
Staten Island Arts cultivates a sustainable and diverse cultural community for the people of Staten Island by making the arts accessible to every member of the community; supporting and building recognition for artistic achievement; and providing artists, organizations, and arts educators the technical, financial and social resources to encourage cultural production.
Staten Island Athletic Club is a SI-based club for runners and enthusiasts of exercise.
Staten Island Children's Museum nurtures the creativity and curiosity natural to all children, to recognize and celebrate different learning styles, and to demonstrate vividly that learning can be exciting and fun.
Staten Island Compost Project is a comprehensive train-the-trainer course is designed to promote the practice of composting in homes, schools, and community gardens on Staten Island.
Staten Island MakerSpace Founded in 2013, SI MakerSpace is a non-profit, community co-working space for makers, builders, tinkerers, hardware developers, hobbyists, artists, entrepreneurs, and anyone with a curious mind who wants to make something.
Staten Island Museum Especially for thinkers, doers and the curious who are seeking diverse and engaging experiences in a unique setting, Staten Island Museum is the place for exploring the dynamic connection between natural science, art and history since 1881.
Staten Island Zoo will be presenting their family programs, volunteer opportunities and showcasing native species as well as live animals.
Transportation Alternatives Transportation Alternatives' mission is to reclaim New York City's streets from the automobile and to promote bicycling, walking, public transit.
Volunteer Heart Explorers Explorer Post 43 is part of the Boy scouts of America learning for life program and a career-oriented based organization for Emergency Services/Management.

GET INVOLVED
Sponsor
Support New York's signature park for the 21st century by sponsoring an activity at Sneak 'Peak'. Your logo will be placed here, on the NYC Parks website, and promotional materials at the event, which is attended by over 4,000 visitors. Learn more about the impact of our event for your company.
Volunteer
Join us to become an integral part of the world's largest landfill-to-park transformation project happening right here in New York City.  We continue to need all kinds of assistance as our educational, science, recreational and arts programs grow. Where else can you whack phragmites, fly a kite, count osprey, teach a child about garbage, kayak, support artists and enjoy 2,200 acres of glorious natural landscape?
Tell us more and become part of our growing volunteer program.
Participate as a community partner
Does your organization belong here? E-mail us with a little about yourselves and an idea for Sneak 'Peak' at freshkillspark@parks.nyc.gov
This event is made possible with support from:

The event is free, but you can donate in support through the Eventbrite button below. Thank you!